What do you do to make sure your body stays healthy? While it may seem like caring for our bodies has become increasingly less of a priority in our society, studies show that taking care of yourself can help relieve stress and boost your mental and physical health over time. For more information on the importance of health, and some tips, keep reading!

Save up to 50% or more on your family's health care! Input your ZIP Code below for a free OneShare Health quote!

Of Course, Body Health is Important!
We all know that a leaky ship will sink, and guess what? Bodies are no different. Even if you think you're healthy, there may still be gaps you need to fill to keep your body healthy. Keeping your body in shape helps reduce the risk of heart disease, cancer, diabetes, and other health problems.
Should I Take Supplements?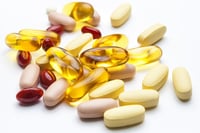 There are many simple things you can do to improve your health. These include eating a healthy diet, exercising regularly, reducing stress levels, getting enough sleep, and limiting alcohol consumption. These steps will help reduce your risk for chronic diseases and help keep you feeling great, but an even simpler addition to any daily routine is to take supplements!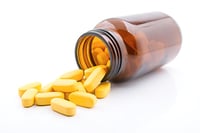 Taking supplements is a great way to improve your health but can also cause serious harm. The truth is that, when taken correctly, supplements can provide several benefits! For example, one study found that people who took vitamin D supplements had fewer days with cold symptoms than those who didn't take them. If you struggle with colds throughout the winter months or just during busy times of the year, it might be worth considering whether or not you should start supplementing. Vitamin D is not the only supplement that could help reduce your risk for illness; in fact, most are inexpensive and easy to incorporate into your daily routine.
The Impact Stress has on Your Body Health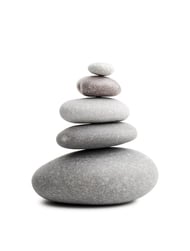 Everyone deals with stress in their lives. But what effect does it have on your body? It affects the musculoskeletal, respiratory, cardiovascular, endocrine, gastrointestinal, nervous, and reproductive systems. Reducing stress is very important because high levels can increase blood pressure and make it more difficult for your heart to pump blood throughout your body. But, even more concerning is the fact that stress left unchecked can contribute to many health problems, such as high blood pressure, heart disease, obesity, diabetes, heart rhythm abnormalities, stroke, and even asthma.
Here are some ways to relieve stress:
Take time for yourself. If you feel stressed out, take time for yourself by going for a walk or doing something else that helps you relax.
Get regular exercise. Exercise is one of the best ways to reduce stress. It releases endorphins in your body, the same hormones that help you feel happy and relaxed while playing sports or other enjoyable activities.
Quick Tips to Ensure Body Health
Practice deep breathing: Deep breathing can help lower blood pressure, which reduces stress on your heart and helps relieve tension headaches caused by high blood pressure.
Wear sunscreen: The sun is a source of free radicals in our bodies that cause aging, cancer, and other diseases. Protect yourself by wearing sunscreen with an SPF 30 or higher daily to avoid sun damage.
Eat healthy fats in moderation: Fats are essential for proper body function; however, overeating fat or certain types of fat can lead to weight gain and cardiovascular disease.
Stay hydrated: Our bodies are made up of 60% water; staying hydrated is essential for overall health and will help you feel better during stressful times.
Get adequate sleep: Our bodies need sleep to rejuvenate and get rid of toxins. Try and get at least 7-9 hours each night.
What tips do you have to improve your overall body health? Leave a comment!

Save up to 50% or more on health care!
If you don't want to go the Obamacare route, and also want to save money on your care, check out our Health Care Sharing Ministry that's exempt from the ACA. OneShare Health is an alternative to traditional insurance coverage, we are a Health Care Sharing Ministry that could start saving you thousands per year on your healthcare!
Click below to learn more or get your free OneShare Health quote today.

"A friend loves at all times, and a brother is born for adversity."
Proverbs 17:17 (ESV)