Achieve serenity through prayer and the top meditation tips.
Surrendering our fears and anxiety to the Lord is the best way to achieve inner peace. Yet, learning how to surrender is often easier said than done, especially considering the climate we're currently living in. These days, we're bombarded with negativity, pessimism, and the sense that we may never reach that light at the end of the tunnel. So, how do we cope?

Save up to 50% or more on your family's health care! Input your ZIP Code below for a free OneShare Health quote!

As Christians, we know that all things can be done through Him (Philippians 4:13, NIV), even conquering the worst of our fears. When we pray, we surrender our fear and anxiety to God and achieve serenity; when we meditate, we clear our minds of toxic thoughts and find inner peace.
Serenity and inner peace are always within reach, and we're certain that through the power of prayer and meditation you'll soon discover it. It's important to take a moment of the day to pause and release stress. A great way to do this is by introducing relaxing practices into our schedules. Here's some health advice on how to succeed at meditation and prayer tips to get the ball rolling:
Looking for some prayer tips or tips for meditation? Try the serentity prayer for the stressed.

Recite the Serenity Prayer, which reads as follows:
God, grant me the Serenity to accept the things I cannot change;
the Courage to change the things I can;
and the Wisdom to know the difference.
A powerful prayer to recite during times of distress, the Serenity Prayer is perfect for the avid prayer as well as those who are struggling to learn how to pray. It teaches us that some things in life are beyond our control, but God alone can help us tackle life's greatest challenges. Whenever you need help surrendering to God, contact our Prayer Line to pray with our Ministry Team.

Control your breathing. People often overlook the importance of being able to control their breathing when stress and anxiety strike. But it definitely can't be understated, especially considering how crucial breathing is to your ability to focus as you pray or meditate.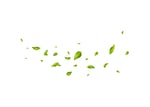 Interestingly enough, a Navy SEAL developed a breathing technique called 'Box Breathing' that helps relieve stress. You begin by expelling all of the air from your chest and keeping your lungs empty for a four-count hold. Then, inhale through your nose for four counts. Hold the air in your lungs for a four-count hold, but don't clamp down. When you're ready, release the hold and exhale smoothly through your nose for four counts. You can even create a special yoga or meditation area in your home to practice this breathing exercise when you aren't stressed!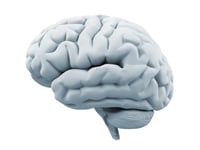 Retrain your brain. When you feel yourself jumping to the worst-case scenario, immediately switch gears to something that gives you joy. Focus, or meditate, on that one thing, no matter how small, until the stressor that triggered your anxiety ceases. Soon enough, you'll be able to banish negative thoughts before they've had a chance to fully form.

Thank God every day. Attain serenity by intentionally giving thanks to God, another form or prayer or meditation. Not sure what to thank Him for? How about the air we breathe, the loved ones we journey through life with, the small moments in our day that we get to smile, laugh, and be truly at peace? God has bestowed countless blessings upon us and communicating our thanks through prayer or meditation is another way we can achieve solace.
These tips to handle stress, tips for prayer, and tips for meditation are a great start for those who need them.
We cannot stress enough the benefits of prioritizing behavioral health and introducing prayer and meditation to your daily lives. If you have a prayer or meditation technique, or any other basic health tips or mental health resources that can help cultivate positive attitude, leave a comment down below!

Save up to 50% or more on health care!
If you don't want to go the Obamacare route, and also want to save money on your care, check out our Health Care Sharing Ministry that's exempt from the ACA. OneShare Health is an alternative to traditional insurance coverage, we are a Health Care Sharing Ministry that could start saving you thousands per year on your healthcare!
Click below to learn more or get your free OneShare Health quote today.

"And my God will supply every need of yours according to his riches in glory in Christ Jesus."
Philippians 4:19 (ESV)

1Contributions will vary based on state, Member's age, Demographics, Program, and Tier.