It's summer! Warm weather invites us all to get outside and move around. It's what this season's all about. But forget those "lazy days of summer." It's time to get out and get active. So let's dive into some summer health tips to make the most out of these fantastic days!

Is a Christian Health Ministry a Good Option?
As a faith-based insurance alternative, a Health Care Sharing Ministry like OneShare Health is a great way to get affordable health care and be a part of a Sharing Community that's making a difference in not only each other's lives, but the world. One look here, at our Christian health blog, and you'll see that we're all about promoting healthy lifestyles, uplifting each other, and living according to a biblical foundation.
Save up to 50% or more on your family's health care! Input your ZIP Code below for a free OneShare Health quote!

Get started on your summer health journey with these good health tips:

Working from home? Have a walking meeting! Many meeting platforms, whether video or audio, can be downloaded on your phone. Take your meeting with you and get some exercise while you talk shop.
Take the kids out and teach them to Frisbee. It's fun to learn a new skill and throwing (and running after) a Frisbee can be such great exercise.
summer health and wellness tips and summer health tips to spend time outside!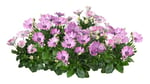 Get out there and garden! Now is the time to get your yard award-worthy. And working in the garden, digging, pulling weeds, and planting is a great way to work your entire body. Pro tip: work in the early morning before the sunlight and heat gets too overwhelming—and wear a hat!
See? We're not just talking about health and wellness tips here. We've got your back! Literally. Drinking water everyday is ideal, and sunburn is no joke.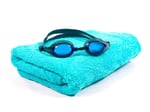 Take a swimming class. A cool, refreshing dip in the pool is an excellent way to beat the heat during the summer and work those muscles and your cardiovascular system. And like many of the others we'll talk about, this is one of those basic health tips you can use at any age!
good health tips and basic health tips to take advantage of this summer!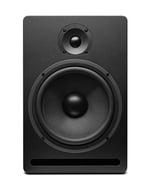 Have a dance party in the backyard! Good health tips don't have to be boring. The kids and Grandma and Grandpa can join in on this one. Each generation can teach the other some smooth moves and everybody can get active!
It's always more fun when you can get friends, colleagues, neighbors, and the whole family engaged. And these summer health tips do just that. So venture outside and soak in the summer rays while you can, and move your body. Your health will benefit—and so will your mood!
Got any health and wellness tips to share for summer? Tell us yours in the comments!
If you don't want to go the Obamacare route, and also want to save money on your care, check out our Health Care Sharing Ministry that's exempt from the ACA. OneShare Health is an alternative to traditional insurance coverage, we are a Health Care Sharing Ministry that could start saving you thousands per year on your healthcare!
Click below to learn more or get your free OneShare Health quote today.
"Be kindly affectionate to one another with brotherly love, in honor giving preference to one another;"
Romans 12:10 (NKJV)