Let's go over healthy food basics that every kitchen should have to be considered well-equipped for a healthy diet. Of course, everyone has their basics, but here are some common and popular ingredients that every kitchen should have. If you don't have one or two of these ingredients in your kitchen, don't worry because it is time to start shopping for a healthy grocery trip to complete your recipes!

Save up to 50% or more on your family's health care! Input your ZIP Code below for a free OneShare Health quote!

What Are The Best Kitchen Ingredients Everyone Should Have?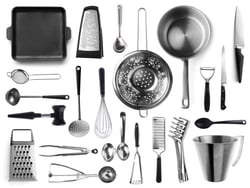 The Basics
Start with having a few of each of these ingredients: fresh berries, fruits and vegetables (i.e., apples, onions, oranges), potatoes (frozen), cooking oils like olive oil or coconut oil, canned and frozen foods that fit your diet needs (canned beans, corn kernels and frozen veggies like peas and corn) baking supplies like baking soda or baking powder.
Other items to consider are flavoring extracts, nut butter such as peanut butter or almond butter, dark chocolate for dessert cravings, and plain Greek yogurt if you want to add protein to smoothies. Using local farmer's markets is another great way to keep in-season fruits and vegetables on hand when they are cheap. A French press is also nice because it uses coffee grounds instead of k-cups which is better for the environment.
Frozen Vegetables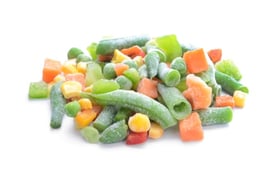 Having a bag of frozen veggies in your freezer is an easy way to round out meals, get eat enough servings of vegetables, and not break your diet. Frozen vegetables usually have as much fiber and nutrients as fresh varieties—and are far less expensive (many are also organic!).
Frozen vegetables are easy to add to any quick and healthy recipe, but you should try getting creative with frozen produce: steaming Brussels sprouts or healthy broccoli with chicken broth and topping them with a dab of butter is delicious; add leafy greens such as sautéed spinach or kale to soups and stews; mix cooked peas or corn into casseroles.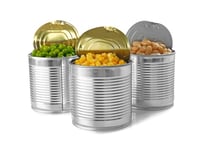 Canned Goods
When your pantry starts to look a little drab, go stock up on canned goods. Canned foods are quick and easy to prepare—and a great option when you want something in a pinch that is not takeout. Opt for canned veggies if you're not a fan of frozen (they can be out of season or cost more than their fresh counterparts) and low-sodium options whenever possible. For higher quality brands, check for BPA-free cans; these cans have plastic linings free of bisphenol A, which some research has suggested could contribute to heart disease.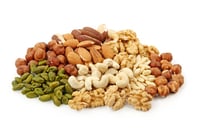 Nuts & Seeds
Nuts and seeds are a source of many essential nutrients, and they're just plain delicious. Eating these foods daily can help you meet your daily fiber needs and give you a good dose of plant-based omega 3s.
To ensure you include enough nuts and seeds in your diet, try adding some to salads, yogurt, or oatmeal at breakfast time, or snack on them as an afternoon pick-me-up with carrot sticks and an apple. Simple nut butter and banana toast recipes can give you three servings of fruit plus protein to keep you going all morning. Also, consider roasted pecans or pumpkin seeds as a great dessert idea!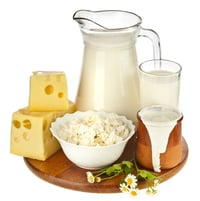 Dairy Products
Dairy products aren't just great ingredients; they also have many health benefits. Having dairy products in your refrigerator is always good, whether you want to use them or not. It doesn't matter what kind of dairy product you prefer—milk or cheese—as long as it's fresh and clean. If stored correctly (in an airtight container), most milk can stay tasty for up to two weeks after opening. Many people freeze leftover milk after opening because its refrigerated shelf life is only a few days at best if unopened. Cheese also stays fresh longer when kept under refrigeration.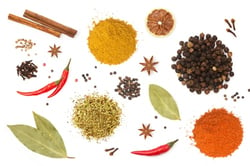 Herbs & Spices
It's never been easier to stock your kitchen with fresh herbs and spices—you can now buy them pre-washed and vacuum sealed (and stored in your freezer) so that they last even longer. Herbs and spices don't just add flavor to food; they also have powerful health benefits. For example, the delicious spice turmeric contains anti-inflammatory properties and rosemary oil could help ease tension headaches. Sprinkle ground cinnamon on oatmeal or coffee for a morning treat that helps keep blood sugar levels stable until lunch. Of course, a little goes a long way, so use sparingly at first!
Start slow: Buy one herb or spice each week and use it to make something you eat regularly, like scrambled eggs or spaghetti sauce. Before you know it, you'll have an arsenal of culinary essentials under your belt.
What's an essential ingredient you think everyone should have in their kitchen? Leave us a comment and let us know!

Save up to 50% or more on health care!
If you don't want to go the Obamacare route, and also want to save money on your care, check out our Health Care Sharing Ministry that's exempt from the ACA. OneShare Health is an alternative to traditional insurance coverage, we are a Health Care Sharing Ministry that could start saving you thousands per year on your healthcare!
Click below to learn more or get your free OneShare Health quote today.

"Do nothing out of selfish ambition or vain conceit. Rather, in humility value others above yourselves, not looking to your own interests but each of you to the interests of the others."
Philippians 2:3-4 (NIV)