Meal prepping, the practice of preparing healthy meals in advance to make eating healthy easier, can seem like an overwhelming task when you're just starting. It takes lots of time and organization to shop for fresh ingredients, cook up large portions and put it all in containers that are easy to bring to work or school the next day.
But if you know how to meal prep like a pro, these tasks aren't hard at all! Here are some simple hacks and tips to meal prep that you can use to master the art, so you never have to worry about what to eat again.

Save up to 50% or more on your family's health care! Input your ZIP Code below for a free OneShare Health quote!

Meal Prep Like a Pro: Tips for Planning Your Meals
These days, with our fast-paced lifestyles, it can be hard to figure out how we're going to fit everything in. But if you're trying to lose weight or eat better, creating meal plans that are balanced and realistic is an excellent way of staying on track.
The main goal of meal prepping is to prepare healthy meals for yourself during your busy work week. Some tips to get you started include: getting proper containers, buying precut veggies, and investing in a slow cooker! If you want to learn more, check out our blog on tips to meal plan and prep!
Try planning your meals for each day (or at least a week) beforehand, and make sure you pack them with lots of veggies and lean protein.
Remember that breakfast matters! If you don't have time to cook yourself something hearty, you can meal prep for breakfast too! Keep hardboiled eggs on hand—they're quick and easy to prepare.
Make sure each meal contains at least 20 grams of protein.
Make sure one meal per day contains a serving of fat, whether avocado or a handful of nuts.
Avoid salty snacks like chips or crackers—opt instead for dried fruit.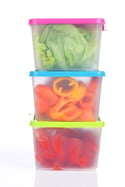 Tips for Storing Your Meals
Meals in your refrigerator or freezer can be kept there for several days. To prevent freezer burn, place meals in airtight containers or plastic bags before placing them in your freezer. If you plan on eating within 2-3 days, you can store meals and ingredients directly in your refrigerator. When it's time to eat a meal, take it out of your fridge one hour before heating so that it can reach room temperature; heat slowly to maintain food safety standards.
Tips for Eating What You Prepped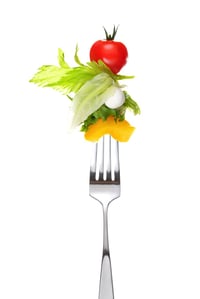 When you get home from work, don't be afraid to unpack your meal prep as soon as possible. This will help keep your food fresh and ready for consumption. Make it easy for yourself by packing your food in containers that are accessible and easy to open. If you have a reusable bag or lunch box that's dishwasher safe, wash it out after each use; that way, it doesn't become a breeding ground for bacteria. And, most importantly, eat what you prepped! Don't let leftovers go bad because they were too much trouble to reheat.
Summary: Tips for Keeping Yourself on Track
Make sure you have enough space and time for meal prep.
Organize your schedule so that you aren't doing something else at home or during work hours when it would be better to be meal prepping.
Make sure your pantry is stocked with everything you need! Focus only on efficient and healthy grocery trips if a grocery trip is in order.
What's a hack you use to make meal prep easier? Leave a comment and let us know!

Save up to 50% or more on health care!
If you don't want to go the Obamacare route, and also want to save money on your care, check out our Health Care Sharing Ministry that's exempt from the ACA. OneShare Health is an alternative to traditional insurance coverage, we are a Health Care Sharing Ministry that could start saving you thousands per year on your healthcare!
Click below to learn more or get your free OneShare Health quote today.

"God is not unjust; he will not forget your work and the love you have shown him as you have helped his people and continue to help them."
Hebrews 6:10 (NIV)