You've probably heard that you should be eating fewer eggs, not more, to stay healthy and trim down. But research has shown time and again that eggs are loaded with nutritional value and are overall good for your health, especially if you eat them at least once per day in moderation. Here are just some of the reasons why you should consider eating at least one egg every day as part of your healthy diet plan.

Save up to 50% or more on health care!
If you want to save money on your care, check out our Health Care Sharing Ministry that's exempt from the ACA. OneShare Health is an alternative to traditional insurance coverage, we are a Health Care Sharing Ministry that could start saving you thousands per year on your healthcare!
Click below to learn more or get your free OneShare Health quote today!

Are Eggs Healthy? Why You Should Eat At least One Egg Per Day
Eggs Are a Complete Protein
Unlike red meat, eggs contain all nine essential amino acids—the building blocks of a protein—making them a great addition to any healthy diet. Since the body can't produce some of these amino acids on its own and must get them from food, getting enough essential amino acids is an integral part of a healthy diet. Suppose you're unable to consume these amino acids from other sources. In that case, your body will rob them of existing muscle tissue or break down bone, which isn't ideal for anyone trying to build or maintain muscle. The protein in eggs makes them a crucial building block of muscle, bone, cartilage, skin, blood cells, hormones, and more.
Eggs Boost Energy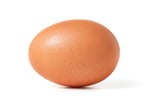 Eggs are a great source of protein, which helps give you energy throughout your day. A study in The American Journal of Clinical Nutrition found that people who ate protein at breakfast consumed 85 fewer calories during their next meal than those who had a bagel.
Eggs Improve Hair and Skin Health
Eggs contain biotin, a B vitamin that helps with many processes in your body, including hair and skin health. If you aren't getting enough biotin from your diet, it can lead to scaly skin and brittle nails.
Eggs Provide Brain Nutrients
Eggs are one of nature's best brain foods because they are packed with vitamin D, choline, and selenium, three nutrients that promote healthy brain function. Eggs also contain choline, a nutrient that may protect your liver from toxins and boost memory and other brain functions, including learning ability.
Eggs Have Anti-Inflammatory Benefits
Eggs contain several fatty acids, including EPA and DHA, which help reduce inflammation. High levels of chronic inflammation are associated with diseases like cancer, heart disease, stroke, and type 2 diabetes. Eggs also provide lutein and zeaxanthin, two antioxidants that can protect your eyes from age-related macular degeneration.
Eggs Are Low in Calories and Filling
Eggs are relatively low in calories and high in protein, which is what keeps you full for hours. If you're on a weight-loss diet, eggs can help curb your hunger cravings until your next meal, saving you from overeating later.
What's your favorite healthy egg recipes to make sure you get your full daily serving of eggs? Leave a comment and let us know!

OneShare Health is a Health Care Sharing Ministry who does health care differently! Want to see how much you could save on your health care? Input your ZIP Code below for a free OneShare Health quote!

"God is not unjust; he will not forget your work and the love you have shown him as you have helped his people and continue to help them."
Hebrews 6:10 (NIV)