Food is fuel. When you do not feed your body, it shuts down and gets weaker. So the biggest dieting struggle is figuring out what will be healthy and satisfy your hunger. One way to get ahead of your impulses in the grips of hunger? Meal prep! Let's break down meal prep ideas and how they can help you keep you on track to be a healthier you.

Save up to 50% or more on health care!
If you don't want to go the Obamacare route with Open Enrollment, and also want to save money on your care, check out our Health Care Sharing Ministry that's exempt from the ACA. OneShare Health is an alternative to traditional insurance coverage, we are a Health Care Sharing Ministry that could start saving you thousands per year on your healthcare!
Click below to learn more or get your free OneShare Health quote today.
What is Meal Prepping?
Meal prepping is the act of cooking a bunch of meals at one time to supply a couple of pre-made meals throughout the next few days. Some people cook enough food for breakfast, lunch, and dinner for a week or a couple of days. Each meal is portioned out and stored in a separate Tupperware container. Take the brainpower out of meals; instead of eating whatever gets done the quickest, take the time to construct a balanced meal ahead of time.
Why is Meal Prep Important?
Meal prep allows you to organize your meals and eat healthily. It helps keep you on track and continue your daily routine without the interruption of cooking individual meals. Instead of cooking when you are hungry, have the meals preplanned, then all you have to do is heat them!
Does This Mean I Can Meal Prep for Weight Loss?
Meal prepping allows you to plan your meals. Preplanning meals gives you the power to plan your calories and sets up a better diet plan for weight loss. Spend time looking at recipes for weight loss and work those recipes into your meal plan. If you are curious about how to meal prep for weight loss, be sure to look for recipes that have reduced sugar and sodium, are heart-healthy, and fuel your body better.
What Are Some Tips for Meal Prepping?
Meal prepping is not for the weak, and you must do your best to stick with it. Here are some quick health tips on how to meal prep.

Buy Good Containers:
This sounds ridiculous, but having the correct containers can change the game. You want a container that you can reheat in, leaving you with less of a mess and fewer dishes. Make your meal prepping easier for during-the-week craziness.
It isn't Cheating! Feel Free to Cut Corners: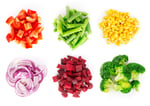 Buy precut veggies. It is a little more expensive, but you will spend less time in the kitchen, and meal prep won't feel like a chore.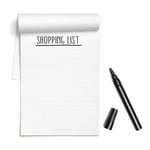 Make a Solid Grocery List:
Prepare, prepare, prepare! These are the three golden words when it comes to meal prep. First, you want to hit the store with a complete grocery list, which means including all the little ingredients you might need. The last thing you want is to stop in the middle of cooking to run to the store because you forgot something silly like a spice.
Plan Your Weekend Accordingly: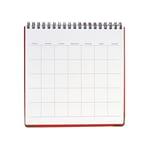 Set a time for yourself during the weekend or on a day off. First, of course, you must set aside a significant amount of time to cook all of these meals up!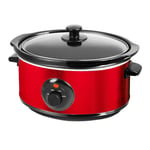 Use a Slow Cooker:
A slow cooker saves you cooking time and can cook in larger quantities!
Most importantly, Stick to It: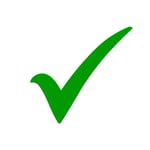 It will not always be easy and is time-consuming, but it will save you time during your busy days. You will not have to think about cooking and have more time for everything else you need to get done.
Do you have any meal prep tips? Leave a comment below!

Want to see how much you could save on your health care? Input your ZIP Code below for a free OneShare Health quote!

"A friend loves at all times, and a brother is born for adversity."
Proverbs 17:17 (ESV)