Learn how to keep a positive mental attitude with these 5 quick and easy basic health tips.
Now, more than ever, we must say goodbye to negativity and usher in the positive.
Do you find yourself thinking about all the things that could go wrong instead of all the things that have gone right? Are you struggling to get out of bed more and more these days? Is the glass always half empty? It's time to reverse your thinking with some healthy habits through good ol' fashioned health advice.

Save up to 50% or more on your family's health care! Input your ZIP Code below for a free OneShare Health quote!

Learning how to have a positive attitude is not only vital for our physical well-being, but for our mental wellness, too. There are plen­ty of stressors out there that threaten to depress our mood, wreak havoc on our relationships, and interfere with our ability to perform our jobs well. So, let's reverse the pattern.
Check out these tips for cultivating a more positive outlook: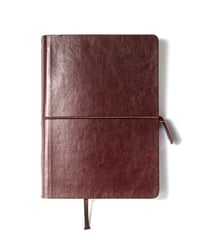 Start a gratitude journal.
Reality is not always kind, but even when we're at our lowest, there are still plenty of things to be grateful for. Keep yourself centered by starting a gratitude journal; and if the word "journal" freaks you out, think of it more as a list. As you go through your day, jot down things that make you smile, that make you happy to be alive. It could be something as small as making a green traffic light or as significant as closing a huge deal at work. This is your journal, so be creative!
If you're ready to create the life you want, check it out to discover ways to incorporate mantras into your life. The more you use them, the more positive change you'll start to see in your life and relationships, read more about the power of positive affirmations at home and how they can benefit your healthy attitude.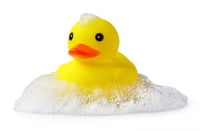 Treat yourself to some self-care every day.
In order to stay positive, we have to make self-care a priority. Block off some time in your calendar every day — use your lunch hour if you must! This self-care tip applies to all you hardworking stay-at-home moms and dads out there, too! Take a bubble bath, play a video game, read a book, tend to your garden, catch up on the latest sports news, find a recipe and cook yourself up some grub—whatever gives you joy!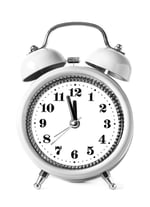 Start every morning strong.
Not all of us are morning people, which can make it really difficult to get the day started off on good terms. If you do find yourself waking up on the wrong side of the bed often, consider switching up your routine. Waking up even 30 minutes earlier, for example, will give you time to do the things you love: go for a run, relish in a hot shower, have a cup of coffee, and actually make a breakfast. By the time you start getting into the groove of your workday, you'll be more alert, focused, and, most of all, positive.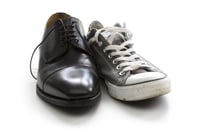 Have something to look forward to after work.
Even if you work from home and won't be leaving your house, finding something to look forward to once 5 o'clock rolls around will help you end your day on a high note. Craft your days to be more than just "work" by penciling in some fun time several days a week. This way, you can find a healthy way to balance your personal and professional life. (And make sure to let your loved ones know what your plans are ahead of time so that you can start those activities ASAP!)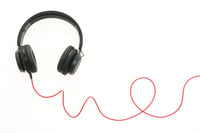 Listen to music that matches your mood.
Music truly is food for the soul. Infuse your workdays with music that motivates you to get up out of your chair and slide around the floor Risky Business style (maybe keep your pants on, though…). Interestingly enough, studies fine that sad music can enhance mood, as listeners typically find this music to be aesthetically pleasing.
Did we miss anything? Let us know what YOU do to stay positive on a daily basis in a comment!

Save up to 50% or more on health care!
If you don't want to go the Obamacare route, and also want to save money on your care, check out our Health Care Sharing Ministry that's exempt from the ACA. OneShare Health is an alternative to traditional insurance coverage, we are a Health Care Sharing Ministry that could start saving you thousands per year on your healthcare!
Click below to learn more or get your free OneShare Health quote today.

"Give, and it will be given to you. A good measure, pressed down, shaken together and running over, will be poured into your lap. For with the measure you use, it will be measured to you."
Luke 6:38 (NIV)