Let's learn about Christian health share insurance
How is OneShare Health different from traditional and Christian health insurance?
Medical sharing programs—also known as "health care sharing" and "health sharing programs"—are offered by Health Care Sharing Ministries like OneShare Health. Thanks to their flexibility, affordability and ACA-exempt status, these Programs are becoming increasingly popular for people who are looking for alternative health care options.
Since Christian health care sharing is an alternative to traditional and Christian health insurance, its policies, rules, and methods are very different, too.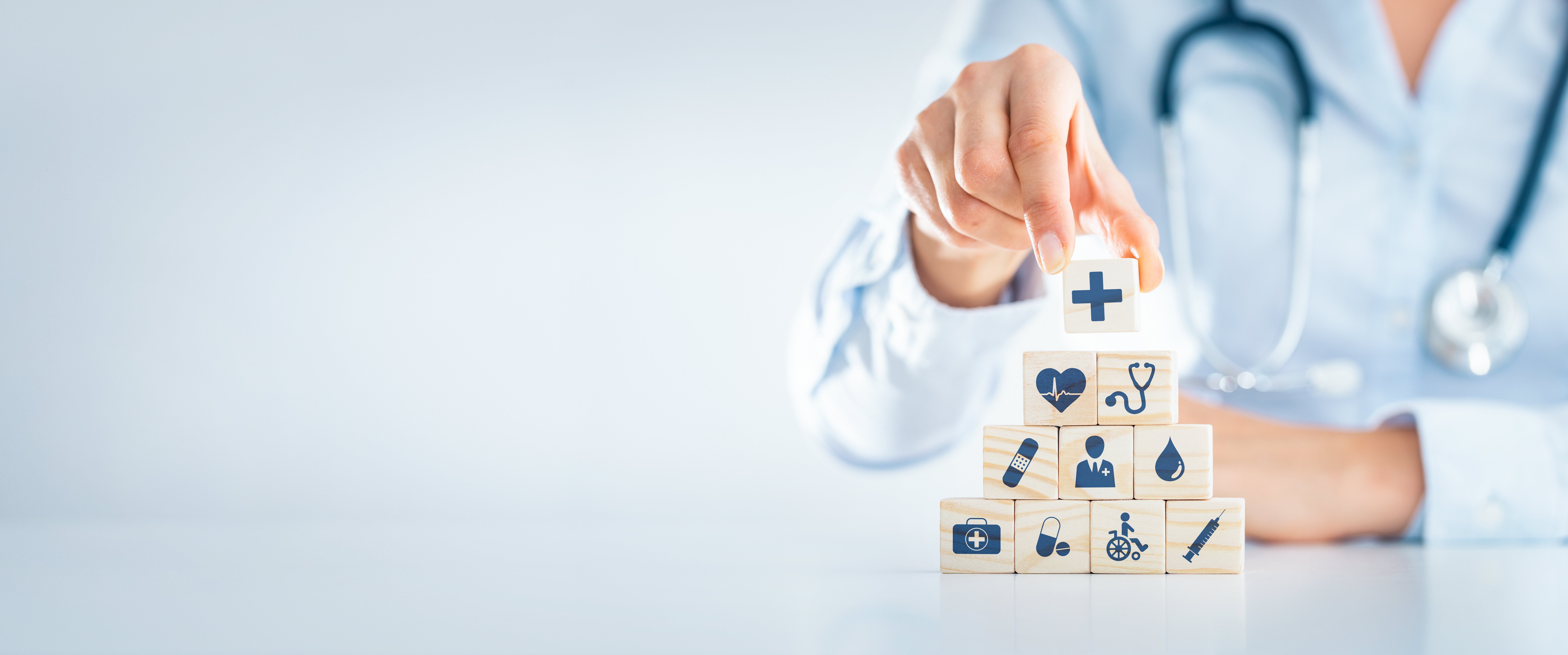 Is OneShare Health insurance?
No, OneShare Health is not insurance. Instead, we are Health Care Sharing Ministry that facilitates the cost of Eligible medical bills for and through our Members.
What's the difference between OneShare Health, insurance, and other health care programs?
The first and biggest difference is that there is no promise or guarantee that OneShare Health, as a health sharing company, will pay or reimburse Members for medical bills they submit for sharing.
Secondly, Health Care Sharing Ministries (HCSMs) like OneShare Health facilitate the voluntary sharing of Eligible medical expenses1 among Members, while traditional and Christian health insurance plans work by requiring the insurance company to pay for certain defined expenses.
Lastly, unlike OneShare, insurance companies are the ones ultimately responsible for an individual's risk of loss, while a Health Care Sharing Ministry allows an individual's health care costs to be shared by others in the Ministry.
What does it mean if a health share is a non-profit?
Unlike health insurance companies, OneShare Health is a 501(c)(3) non-profit. What this means is, part of your Monthly Contributions not only goes toward sharing in other Members' Eligible medical bills, but also toward supporting local charities nominated by our Members!
How do my Monthly Contribution Amounts actually help the community?
At OneShare Health, part of your Monthly Contribution Amount is set aside to share in your fellow Members' Eligible medical bills, while another portion goes to support local charities nominated by our Members as well as towards the operations of the Ministry itself. What else sets OneShare Health apart from Christian health insurance?
Unlike health insurance, you can join OneShare Health year-round, don't have to wait for Open Enrollment Periods, and do not need to renew your Membership annually. With OneShare Health, you can get next-day Effective Dates when you enroll on the 1st through the 28th of the month, whereas with health insurance, sometimes you must wait until the first day of the following month before you have coverage.
Finally, and most importantly, when you are a Member of OneShare Health, you are part of our Family, a Faith Community who believes in helping each other financially, emotionally, and spiritually. We believe in carrying each other's burdens, and as a OneShare Health Member, you become a part of a Community that does just that!
1 Subject to specific Program Eligibility. Review Membership Guidelines for full details, Waiting Periods, Pre-Existing Limitations, limits, and ISA for all Sharing Services.


OneShare Health reviews are in, and we are loving what our Members have to say about the OneShare experience.
What does OneShare Health's Ministry health care experience entail? For starters, you'll belong to a Faith Community who genuinely wants to help their fellow man by sharing in the rising cost of health care. We offer three different health share Programs, each one complete with access to the nationwide First Health® Network, Healthcare Bluebook app, 24/7 Telemedicine, Membership Discount Programs, and much, much more! Plus, at OneShare, Members never have to wonder "Is OneShare Health legit? because OneShareBox shows them how their Contributions are helping others! Join our Sharing Community today, and be Better Together with us always.
"Give, and it will be given to you. A good measure, pressed down, shaken together and running over, will be poured into your lap. For with the measure you use, it will be measured to you."
Luke 6:38 (NIV)

ONESHARE HEALTH, LLC (ONESHARE) IS NOT AN INSURANCE COMPANY BUT A RELIGIOUS HEALTH CARE SHARING MINISTRY (HCSM) THAT FACILITATES THE SHARING OF MEDICAL EXPENSES AMONG MEMBERS. As with all HCSMs under 26 USC § 5000A(d)(2)(B)(ii), OneShare's members are exempt from the ACA individual mandate. OneShare does not assume any legal risk or obligation for payment of member medical expenses. Neither OneShare nor its members guarantee or promise that medical bills will be paid or shared by the membership. Available nationwide, but please check www.onesharehealth.com/legal-notices for the most up to date state availability listing.
Enrollment in OneShare is not a contract for insurance. Participation in OneShare is voluntary. Enrollment as a OneShare member is voluntary, and the sharing of monetary contributions is voluntary. You are free to cancel your membership at any time. OneShare requests that a voluntary sharing contribution be made for each month you are enrolled, to facilitate the sharing of requests published on behalf of other members.
First Health® is a brand name of First Health Group Corp., an indirect wholly owned subsidiary of Aetna, Inc.
Concierge and Bluebook services are solely to provide information regarding various types of health care and medical services, including information relating to pricing of health care services and / or certain quality metrics for providers. We do not recommend or endorse any specific tests, physicians, procedures, opinions, or health care providers, and you assume all responsibility in connection with choosing any health care provider. Nothing available through the OneShare Health or Bluebook site or its services is intended to be, and must not be taken to be, the practice of medicine, medical advice, or counseling care.
Healthcare Bluebook is not owned or operated by OneShare Health, LLC