OneShare Health Staff Chaplain discusses being a Christian father
I remember vividly the day I became a father.
A nurse handed me this brand-new baby boy, and I was excited, but completely clueless. Like many new parents, I had no idea what I was doing or how to process these new feelings I was having. I just knew that my life was forever changed. As this little boy grew and was followed by a little brother, I realized how unprepared I really was to be a father.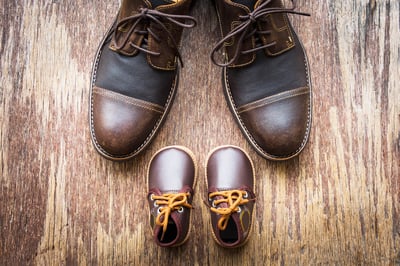 Join one of the most affordable and flexible Christian healthshare ministries today!
OneShare Health is a Health Care Sharing Ministry that invites and unites those who agree with our core biblical principles. Find a healthshare program that fits your needs and start your path toward compassionate care now. Get your free OneShare Health quote or click below today!

Unfortunately, I grew up without my father, so I didn't have any frame of reference as to what a father even looked like. My boys are now 12 and 13 years old, and I have learned that parenthood is the greatest, most difficult endeavor known to mankind.
Often, being a parent means being inconvenienced, self-sacrificing, and serving without payback. Our jobs as parents are to teach and train, to guide and protect. Many times, these efforts are met with attitude and a heavy dose of apathy. However, I am a firm believer in Proverbs (NKJV) 22:6: "Train up a child in the way he should go, and when he is old he will not depart from it." Being a parent means we plan for the long game. We set aside instant gratification for something much greater. We train, instruct, and, many times, correct our children to be who God created and redeemed them to be.
Being a parent also calls us to be more disciplined and intentional towards our own growth. To quote a pastor friend of mine who once said, "We teach what we know, but we impart who we are." This truth has stuck with me and drives the way I parent my children. I cannot expect my boys to be something that I am not. If I live my life with a fear-based mentality, chances are, my children will live the same way, no matter how much I tell them not to fear.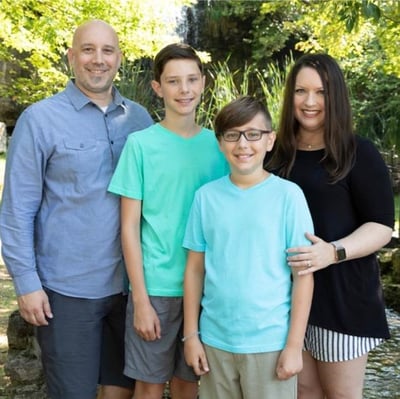 As parents, we are to be an example of how to treat others, how to work hard, and how to walk out the life God intends for us to live. The words of the Apostle Paul come to mind when I think of what we are to be to our children: "Imitate me, just as I also imitate Christ." (1 Corinthians [NKJV] 11:1) To be who we are supposed to be for our children, we must start with ourselves. Learning more about Jesus and being imitators of Him so we can be the Mom and Dad that produces life in our children. It can be a hard and long road, but if we do not give up, we can see the full potential of our kids come to life.
Galatians (NIV) 6:9: "Let us not become weary in doing good, for at the proper time we will reap a harvest if we do not give up."
Did Jeremy's experience speak to your heart? Visit OneShare Health's Devotionals YouTube channel each month to listen in as Jeremy delves into the topics that matter most to us. As a Member of our Sharing Community, you can submit a Prayer Request to our Ministry Team.

Become a Member of OneShare Health's Catastrophic

medical sharing

program.
Our most wallet-friendly medical sharing program, OneShare Health's Catastrophic Program is designed for individuals who are in good health and in a good position to bless others. As a Member of this medical cost-sharing program, you and your loved ones will receive access to an array of Membership Discount Services and preventive health care. Health sharing ministries like OneShare are here to provide you and your loved ones with the utmost quality care. Join us today!

"Do nothing out of selfish ambition or vain conceit. Rather, in humility value others above yourselves, not looking to your own interest but each of you to the interest of the others."
Philippians 2:3-4 (NIV)