If you're likely to follow the latest trend, you have probably heard about the keto diet and intermittent fasting. However, these diets are not the only trendy ways to lose weight or get healthy nowadays. We also have the Paleo diet and others proposed for weight loss, including the Atkins diet and the Zone diet.
You could come across a new diet in every Google search, but are they effective? More importantly, are they genuinely healthy diets with no rebound effect?

Looking for a more affordable path to health care? Join our Christian healthcare ministry today!
OneShare Health is a Christian-based Health Care Sharing Ministry, and, together with our Sharing Community, we offer a Christian healthcare insurance alternative by means of health cost sharing. Our Christian health share offers two different Programs tailored to fit your unique needs and budget, so learn more and start saving up to 50% on your healthcare today!
Input your ZIP Code below for a free OneShare Health quote!

Are they fad diets to lose weight?
To answer the question, let's go through the most important trendy diets, currently: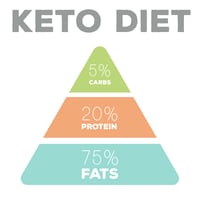 Keto diet:

This one was developed to treat patients with epilepsy problems. It was helpful to reduce their episodes, but they also found that it was a good alternative for weight loss. It features a very low carbohydrate intake, almost reducing it to zero. By doing so, your body activates a metabolic switch and burns fat instead of carbs as a source of energy. According to studies, keto diets improve inflammation, help patients with diabetes, and much more (1). However, you should keep in mind that maintaining a regime of zero carbs can be difficult. Thus, many people feel forced to quit and experience a rebound effect after returning to their unhealthy dietary habits (2).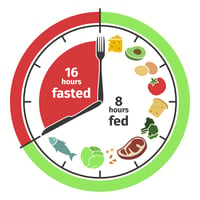 Intermittent fasting:

Intermittent fasting tells you the appropriate timing to eat instead of what to eat. Thus, it is often used along with the keto diet and other trendy diets. It can be adapted into different models and schedules, but the most popular is the 16:8 diet plan. It consists of simply skipping breakfast to extend your morning fasting time to 16 hours. Then, you can eat in the remaining 8 hours. This dietary pattern improves body composition and health biomarkers, especially in people who exercise (3). However, it does not work for everyone. Sometimes, fasting before resistance training can break down your muscle mass. Thus, intermittent fasting should be supervised by a professional, especially in women (4).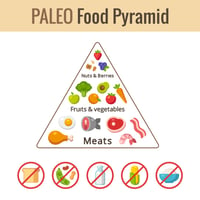 Paleo diet:

This diet is founded on the idea of adopting the same eating pattern our paleolithic ancestors held under the assumption that our metabolism is adapted by evolution to their diet. That's why new dietary habits cause metabolic problems nowadays. Thus, the Paleo diet includes fish, fruits, potatoes, eggs, and nuts. In contrast with sugary and processed foods, they are found in nature without alterations. This is a healthy dietary pattern because it highlights the importance of fresh foods. It could be an alternative to control sugar levels in people with diabetes and reduce the symptoms of celiac disease (5). However, the evidence of this diet is insufficient, and it is founded on reasonable but not science-backed facts (6).

Not trendy, but still very effective diets to lose weight.
As you can see, choosing the best diet for weight loss depends on your organism and various facts. Trendy diets look attractive on the cover of a magazine, but not all of them are backed by science. The problem is that not all people will benefit from the same diet. Thus, it would be best to choose a diet for weight loss that works for you depending on your gender, lifestyle, and goals.

A flexible dietary pattern that gives you recommendations instead of forcing you into a type of food is probably the best option for weight loss. You can keep this type of diet for a longer time. It is more likely to become a part of your lifestyle than a temporary sacrifice followed by a rebound effect.
That's why the Mediterranean diet and similar options have been around for decades. Like drinking water everyday, they are not trendy but very practical to achieve a healthy weight, improve gut health, reduce cardiovascular risk factors, and more (7). The downside is that you don't have a strict list of foods to eat and avoid. Thus, a visit to your dietitian is required for further instructions.
Scheduling an appointment with your dietitian or nutritionist is a recommendation you won't likely find in a magazine. However, keep in mind that these professionals are specialized in adapting diets to everyone depending on their goals, type of metabolism, and much more (8). Thus, if you want results and an accurate follow-up, why don't you try a personalized nutritional plan?
What healthy diet tips have you found the most effective? Leave a comment and let us know!

Save up to 50% or more on health care!
If you don't want to go the Obamacare route, and also want to save money on your care, check out our Health Care Sharing Ministry that's exempt from the ACA. OneShare Health is an alternative to traditional insurance coverage, we are a Health Care Sharing Ministry that could start saving you thousands per year on your healthcare!
Click below to learn more or get your free OneShare Health quote today.

References:
Bueno, N. B., de Melo, I. S. V., de Oliveira, S. L., & da Rocha Ataide, T. (2013). Very-low-carbohydrate ketogenic diet v. low-fat diet for long-term weight loss: a meta-analysis of randomised controlled trials. British Journal of Nutrition, 110(7), 1178-1187.
McNay, D. E., & Speakman, J. R. (2013). High fat diet causes rebound weight gain. Molecular metabolism, 2(2), 103-108.
Moro, T., Tinsley, G., Bianco, A., Marcolin, G., Pacelli, Q. F., Battaglia, G., ... & Paoli, A. (2016). Effects of eight weeks of time-restricted feeding (16/8) on basal metabolism, maximal strength, body composition, inflammation, and cardiovascular risk factors in resistance-trained males. Journal of translational medicine, 14(1), 1-10.
Stannard, S. R., Buckley, A. J., Edge, J. A., & Thompson, M. W. (2010). Adaptations to skeletal muscle with endurance exercise training in the acutely fed versus overnight-fasted state. Journal of Science and Medicine in Sport, 13(4), 465-469.
Andrikopoulos, S. (2016). The Paleo diet and diabetes. The medical journal of Australia, 205(4), 151-152.
Fenton, T. R., & Fenton, C. J. (2016). Paleo diet still lacks evidence. The American journal of clinical nutrition, 104(3), 844-844.
Martini, D. (2019). Health benefits of Mediterranean diet.
Whyte, J. J., & Marting, R. N. (2005). How to guide patients away from fad diets and toward healthy eating. Patient Care for the Nurse Practitioner.

"Give, and it will be given to you. A good measure, pressed down, shaken together and running over, will be poured into your lap. For with the measure you use, it will be measured to you."
Luke 6:38 (NIV)