Over time, our memory begins to fail us. But there are some things you can do to help keep your brain in top form. For instance, there are many foods that help boost memory to choose from. So let's explore some of them!

Members of a Christian health share like OneShare Health enjoy a Community focused on encouraging mental and physical health and truly lifting each other up. Christian healthcare ministries provide a unique path to health care that offers affordable, flexible solutions with Program options to fit your lifestyle. Get your free OneShare Health quote below!

Here's a collection of foods that improve memory that you can start incorporating into your diet to give your brain the extra fuel it needs: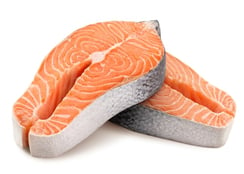 Fatty fish
This one tops the list of foods that help concentration. Rich in omega-3 fatty acids which build brain and nerve cells, some fatty fish options are salmon, albacore tuna, herring, trout, and sardines. Sneak these into salads or even as healthy pizza toppings!
Coffee
If you weren't already a fan, maybe you will be now that you know coffee's combination of caffeine and antioxidants is a recipe for sharpened concentration, increased alertness, and improved mood. Just go easy on the added sugar to capture the most health benefits from this brain builder.
Pumpkin Seeds
Powerful antioxidants in pumpkin seeds protect the brain and the body from free radicals that can damage your system. Packed with learning and memory-boosters like magnesium, iron, zinc, and copper, too, toss some pumpkin seeds into a smoothie every day and reap the health benefits.
Putting these healthy diet tips into practice can help set you on the path to better memory, concentration, mental sharpness, and overall health. Try them out and see if they make a difference in your mental clarity.
What foods improve memory for you? Tell us your ideas in the comments!

Save up to 50% or more on health care!
If you don't want to go the Obamacare route, and also want to save money on your care, check out our Health Care Sharing Ministry that's exempt from the ACA. OneShare Health is an alternative to traditional insurance coverage, we are a Health Care Sharing Ministry that could start saving you thousands per year on your healthcare!
Click below to learn more or get your free OneShare Health quote today.
"Do not neglect to do good and to share what you have, for such sacrifices are pleasing to God."
Hebrews 13:16 (ESV)