This one's for you! The foods we eat are vital to our health and our overall immune system function. Just like drinking water everyday helps hydrate and flush out toxins, food has healing properties as well. Read on to find out how to boost your immune system naturally – with food!

Save up to 50% or more on your family's health care! Input your ZIP Code below for a free OneShare Health quote!

Maybe you're thinking you just don't know how to boost immune system functions. It can be tricky, after all. The good news is there are easy ways! Certain foods contain nutrients our bodies need to repair themselves and stay healthy. Eat those and you'll learn quickly how to build your immune system.
Let's start with the foods that give you the most bang for your buck:

Citrus Fruits
A classic! Packed with vitamin C, fruits like oranges, lemons, limes, grapefruits, and others provide the daily vitamin C your body needs for ongoing health.
Broccoli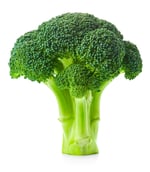 This yummy vegetable not only has vitamins A, C, and E, it's also loaded with fiber and plenty of antioxidants that prove you already know how to boost your immune system – just eat what your mama taught you!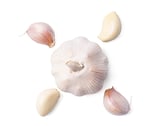 Garlic
Almost every culture across the globe uses this key ingredient in their cuisine. A huge bonus for us is garlic's heavy concentration of sulfur-containing compounds. Those are great support for your health. Do you use lots of garlic? Then you already know how to strengthen your immune system – you just didn't know it!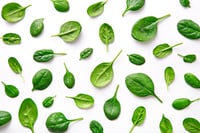 Spinach
The beta carotene, antioxidants, and vitamin C found in delicious spinach and leafy greens all increase the infection-fighting power of our immune systems. Don't LOVE spinach? This food can be easily chopped up and hidden in casseroles, omelets, salads, even delicious smoothies! This is a great healthy eating tip for kids and adults alike.
Yogurt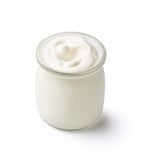 Greek yogurt especially, without all the added sugars and artificial flavors, can really strengthen your body's defenses against disease. With vitamin D and live cultures that work their magic, this food has tons of beneficial qualities. Try drizzling a bit of honey in some Greek yogurt to give it a sweeter, more palatable flavor.

Save up to 50% or more on health care!
If you don't want to go the Obamacare route, and also want to save money on your care, check out our Health Care Sharing Ministry that's exempt from the ACA. OneShare Health is an alternative to traditional insurance coverage, we are a Health Care Sharing Ministry that could start saving you thousands per year on your healthcare!
Click below to learn more or get your free OneShare Health quote today.

"Do not neglect to do good and to share what you have, for such sacrifices are pleasing to God."
Hebrews 13:16 (ESV)