Did you know laughing is healthy? Find basic health tips for joyful living here.
How many knock-knock jokes have you heard in your lifetime? If you flipped through your high school yearbook, would you be able to pinpoint the Class Clown? How high is your match rating for the comedy genre on Netflix? Folks, there's a reason so many of us prefer mirth to misery: it makes us feel better, body, mind, and soul. And best of all, laughter is a priceless medicine that is fun, free, and easy to use.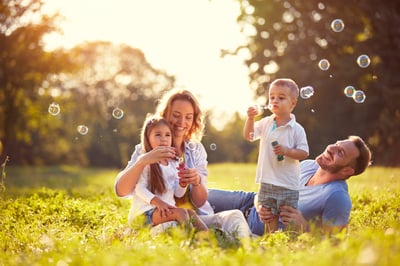 Access a more rewarding path to health care: Join OneShare's Christian Health Care Sharing Ministry.
For decades, Christian healthshare ministries have been providing a more cost-effective and spiritual solution to the rising cost of health care by means of medical cost-sharing, or the crowdfunding of Members' medical bills. Join today and discover the value of a generous Sharing Community.
Recently, we dished out some tips for healthy living, and one of those tips was to incorporate at least 10-15 minutes of laughter into your day! According to HelpGuide.org, "Laughter strengthens your immune system, boosts mood, diminishes pain, and protects you from the damaging effects of stress. Nothing works faster or more dependably to bring your mind and body back into balance than a good laugh." So, how can we inject more laughter into our lives?
Take a minute to review 5 physical, spiritual, and mental health tips to encourage more glee, giggles, and guffaws into your everyday life:
Set aside special times for humor; don't go even one day without laughing! Even if this means seeking out or organizing your own laughter therapy group (they do exist!), scheduling time to laugh throughout your day (like you would to nap or exercise) will help you maintain a positive attitude. Watch a funny movie, TV show, or YouTube video; strike up a conversation with a funny friend or family member; share a good joke or a funny story; play with a pet; or goof around with children, the list goes on! Finding time to do at least one of these activities every day will do wonders for your mental wellbeing.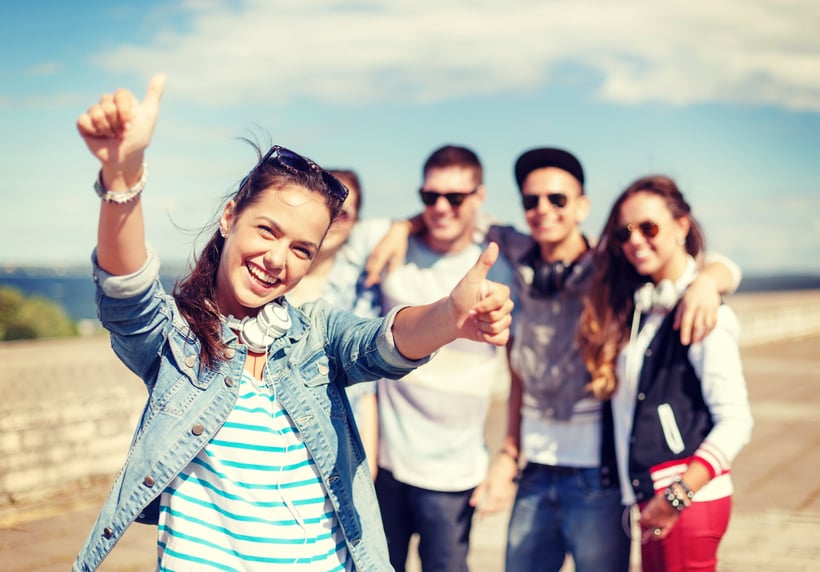 Manage distressing times with laughter. You can – and should – use laughter to unite your loved ones during difficult times. Even when the situation seems too delicate to crack a joke or a smile, a painful situation can be remedied with some light-hearted interactions. Reminiscing by yourself or with others about funny things that happened recently or in the past is a surefire way to evoke mirth. And if you don't feel comfortable getting a group of people laughing, start off making just one person smile and you might cause a ripple effect!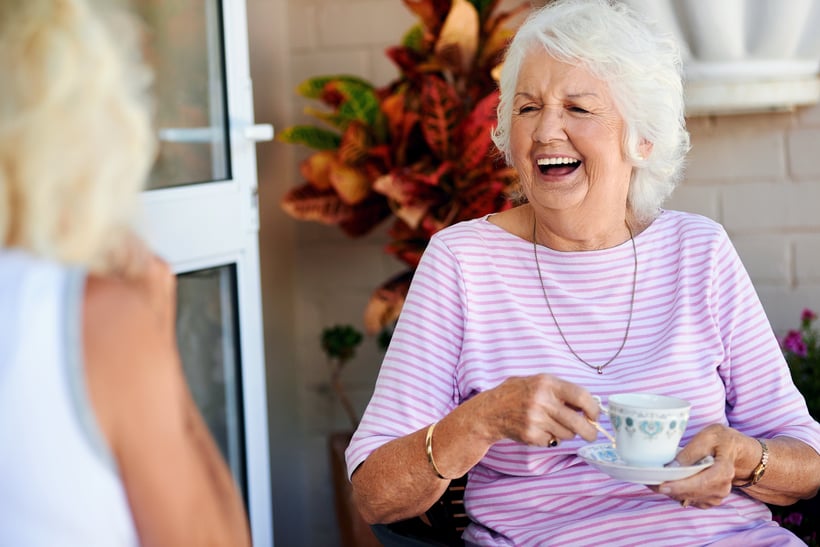 Distance yourself from negative influences, like social media. There's no denying it: some of us are intimately tied to our Facebook, Instagram, or Twitter accounts. But the sad truth is, social media doesn't discriminate between good and bad news, and if you're already in a fragile state, you risk compounding the situation by exposing yourself to negative media. So, be kind to yourself and limit your social media intake for the day – you could even delete the app for good!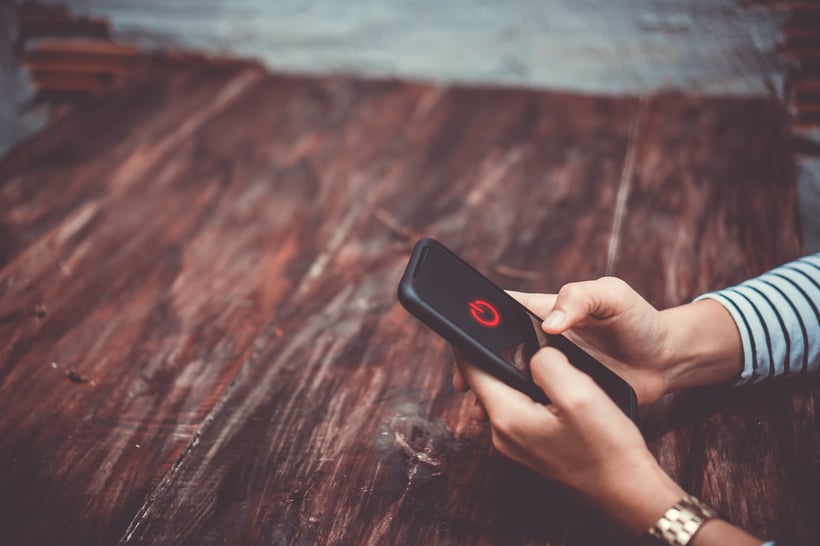 Ask "What's funny?" If you're an introvert, the thought of jumping into someone else's conversations without an invitation can be pretty daunting; but you'd be surprised how willing people are to share with you what it is that's making them L-O-L! The next time you're out with a group of friends, pay attention to who's laughing and simply ask, "What's funny?" so you can share in their humor!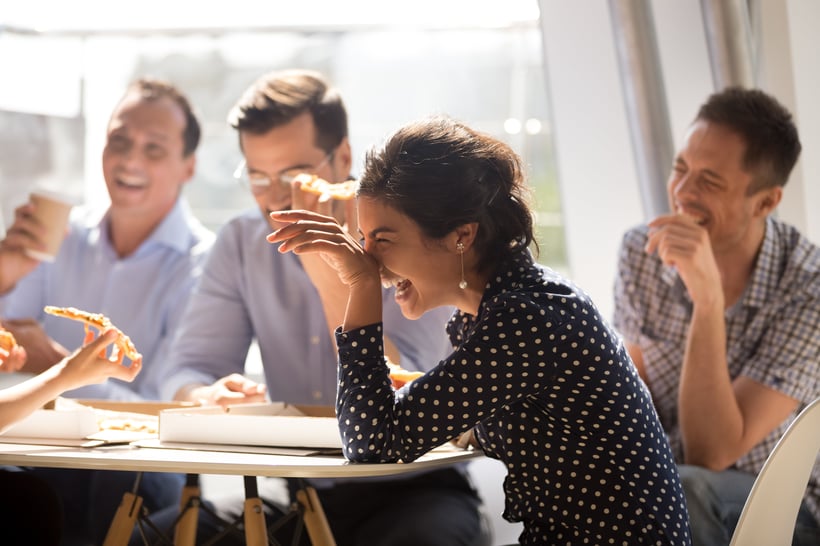 Smile and laugh at yourself, even when you really don't want to. Smiling is a precursor to laughter, after all. So, when you're feeling especially blue, fake a smile or recall a favorite memory until you start feeling genuinely happy. You can even stand in front of the mirror to watch the change take effect! Life is just too short to be taking yourself too seriously, wouldn't you agree?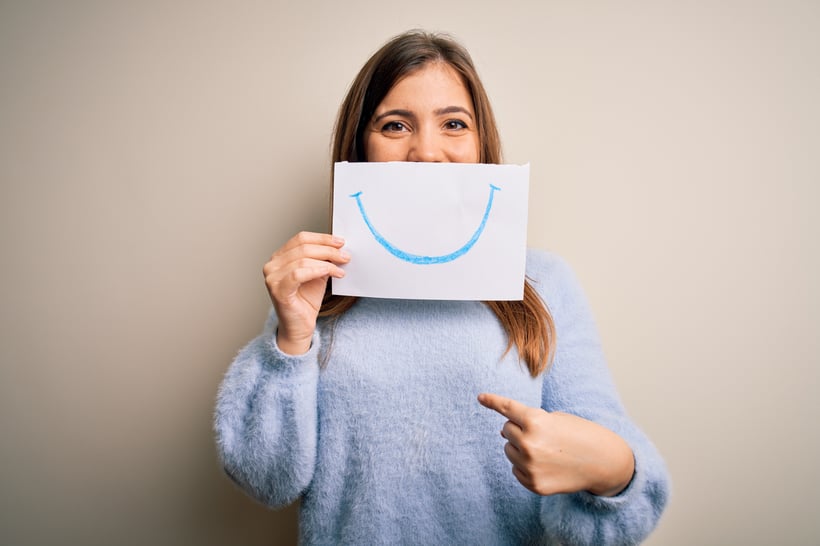 We love getting health advice from our valued Members, so if you have any you'd like to contribute when it comes to incorporating laughter into our lives, leave us a comment below!
We all need a lift sometimes, take advantage of our Behavioral Health services.
To help ensure your positive mental health and stress management, we have the IBH Behavioral Health / Member Assistance Program (MAP) available to Members of the Catastrophic, Classic, and Complete Programs.
The MAP provides innovative, technology-based tools for behavioral and mental health through the following resources and much more:
Confidential Counseling:

Up to four (4) face-to-face, video, or telephonic counseling sessions for relationship and family issues, stress, anxiety, and other common challenges.

24-Hour Crisis Help:

Toll-free access for you or a family member experiencing a crisis.
Learn more about the MAP by contacting Member Support—we're standing by to answer your questions! And, if prayer is all you need to lift your spirits, feel free to give our Prayer Line a call at 877-293-7481 or submit a prayer request!

Become a Member of OneShare Health's Catastrophic Medical Sharing Program!
Reap the undeniable benefits of joining one of the most Member-friendly health sharing ministries in the nation when you enroll in the Catastrophic Medical Sharing Program by OneShare Health. Our most affordable Membership, the Catastrophic Program is ideal for individuals who are in good health and in a good position to bless others. Monthly contributions are as low as $1151! Let us join you on your health care journey – become a member of OneShare's healthshare family right now!

"Do not neglect to do good and to share what you have, for such sacrifices are pleasing to God."

Hebrews 13:16 (ESV)


1Contributions will vary based on state, Member's age, Demographics, Program, and Tier.