How often do you take time out of your day to do something you want to do? Something mindless but oh-so satisfying; something you love? We spend vast amounts of our day tending to our children, our spouses, that growing pile of laundry, that self-care often gets deprioritized, which can be a huge detriment to our mental health and the ability to keep a positive mental attitude.

What is a Christian Health Ministry?
OneShare Health is a Christian health ministry that trusts God, loves sharing, and embraces compassionate care. Together with our Sharing Community, we offer an alternative path to traditional health care by means of health cost sharing.
Save up to 50% or more on your family's health care! Input your ZIP Code below for a free OneShare Health quote!

Your mind is a vital part of not only your well-being, but of those close to you, too. Regular self-care ensures you and your loved ones are poised to be positive, happy, and successful no matter what life throws at you. With this in mind, check out OneShare's self-care tips for mental health.
Fun Self-Care Tips to Ensure Self-Love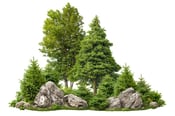 Do what you love outdoors. Weather permitting, of course! According to Psychology Today, a study by the University of Utah in Salt Lake City found that "nature-based recreation has a strong potential to improve mental health outcomes" as well as "some potential for decreasing symptoms of anxiety, stress, and depression." So… Love to paint or draw? Is knitting your jam? How about meditation or prayer? Any of these would be perfect al fresco! Just find a cozy spot and start becoming one with nature while you do the one thing that gives you pure, unmitigated joy.
On that note, in the midst of the coronavirus pandemic, we are seeing an influx of anxiety, distractions, stress, and feelings of isolation. It's more important than ever to do what brings you joy. Learn more ideas on how to practice self care during the COVID-19 pandemic, and remember to take some time for yourself!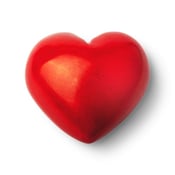 Do what you love with the people you love. We cannot impress enough just how important friendship is; we never outgrow it! An observational study by the University of Virginia shows that "positive relations with friends boost self-worth and self-esteem," especially during adolescence. So, parents and teens, invite a friend or two along the next time you go to the gym or spa, or the next time you decide to binge-watch a Netflix series, or even the next time you hike your favorite nature trail.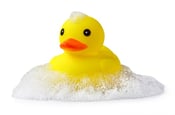 Do what you love often. Remember: there's always time for what you make time for, and self-TLC should be at the top of your list. Whenever—and we mean w-h-e-n-e-v-e-r—you can steal away from work, the kids, or that pesky pile of laundry to do what you love, don't hesitate. In fact, did you know more offices are starting to encourage their employees to take time for themselves during the workday? Our point: a simple disruption to your daily routine that involves taking care of your mind and body is not only acceptable, but necessary.
Want to add to this list? Comment below with your best health advice! And if you're still trying to figure out tips for positive thinking, then check out more basic health tips on the One Share, One Voice blog!

Save up to 50% or more on health care!
If you don't want to go the Obamacare route, and also want to save money on your care, check out our Health Care Sharing Ministry that's exempt from the ACA. OneShare Health is an alternative to traditional insurance coverage, we are a Health Care Sharing Ministry that could start saving you thousands per year on your healthcare!
Click below to learn more or get your free OneShare Health quote today.

"And my God will supply every need of yours according to his riches in glory in Christ Jesus."
Philippians 4:19 (ESV)