Since her very first Bible study over 25 years ago, Catherine Burton has dedicated her life to fulfilling her God-given calling. Over the years, Burton, a licensed Marriage & Family Counselor, has equipped her clients, readers, and listeners with practical tools for navigating through their relationships and restoring the love they feel for others, including themselves.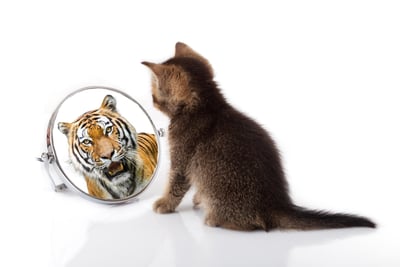 Whenever you find yourself in need of an emotional pick-me-up—and we could all use one of those while we're adjusting to this 'new normal'—Burton's Self-Help Workout is designed to remind us of our worth, our courage, and our limitless potential. This invaluable tool will help us all develop a healthy mindset, which is the key ingredient to good physical health, a cornerstone at OneShare.
Download and print the exercise below from your computer or complete it on your tablet or smartphone! It's time to start empowering yourself.
A Self-Help Workout to Bring Out the Best in You by Catherine Burton, MA, LPC, LMFT
We lack understanding about caring for our own emotional health and well-being. We don't realize that we habitually give ourselves self-defeating messages which create frustration, inner anxiety and depressed moods. We forget to congratulate ourselves when we succeed and fail to reach out for support and encouragement when we need it. Educate and Empower yourself using this worksheet to guide you and help you become Your Friend in the Mirror! Take care of yourself! If you don't, who will?

Become a Member to Access OneShare Health's Behavioral Health / Member Assistance Program (MAP)
The IBH Behavioral Health / Member Assistance Program (MAP), in partnership with OneShare, is available to Members of the Catastrophic, Classic, and Complete Programs. Through IBH, the Behavioral Health / Member Assistance Program (MAP) provides innovative, technology-based tools for substance abuse, behavioral health, and wellness engagement through the following resources and more:
Confidential Counseling:
Up to four (4) face-to-face, video, or telephonic counseling sessions for relationship and family issues, stress, anxiety, and other common challenges.
24-Hour Crisis Help:
Toll-free access for you or a family member experiencing a crisis.

"And my God will supply every need of yours according to his riches in glory in Christ Jesus."
Philippians 4:19 (ESV)

Behavioral Health / Member Assistance Program (MAP) is not owned or operated by OneShare Health, LLC but is provided by IBH.