Are you tired of having to see a doctor for every ache and pain? Would you be surprised to hear that there could be a natural remedy for your situation? Consuming herbal teas are not only tasty but could provide solutions for quick medical fixes! Different types of tea can help you with mental, physical, or as some believe, spiritual hindrances. Continue reading for insight into which teas can help you with health problems.

Save up to 50% or more on health care!
If you don't want to go the Obamacare route with Open Enrollment, and also want to save money on your care, check out our Health Care Sharing Ministry that's exempt from the ACA. OneShare Health is an alternative to traditional insurance coverage, we are a Health Care Sharing Ministry that could start saving you thousands per year on your healthcare!
Click below to learn more or get your free OneShare Health quote today.
It is not a secret that individuals seek natural health alternatives for their aliments. Herbal tea be seen as a supportive way to avoid taking medications for most acute illnesses. Another positive to drinking teas instead of other sugary liquids is the benefit of decreasing your caffeine intake, weight management, and you will keep your body hydrated. A lot of teas also feature nutrients, vitamins, and antioxidants.
According to Herbal Medicine: Biomolecular and Clinical Aspects, herbal tea can be dated back to ancient China. It is believed that Shen Nung discovered tea when a leaf flew into his boiling hot water and they were rejuvenated after drinking it. When the idea of drinking tea first began it was solely for medicinal use. Other plants were added to the tea to experiment with different medicinal properties including peppermint, orange, onion, and ginger.
Why is Tea Good For You?
There are a variety of herbal blends that offer loads of different benefits. Herbal teas can offer pain reduction, digestive help, immune boosts, and some even help with weight loss. Below are five teas that are best for you, check them out and incorporate them into your daily routines!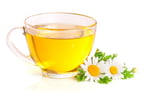 Chamomile Tea:
Let's start with a well-known one. This tea is known to calm and soothe. Its popularity rose as a bedtime tea as it helps you get good sleep.


Dandelion Tea: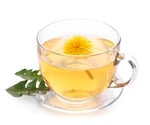 This tea is loaded with antioxidants. It will help relieve your body of toxins and boost your immune system. Dandelion tea also has diuretic properties that will flush your system and get you feeling better a lot faster.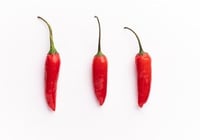 Cayenne Tea:
You may want to sit down for this one. This tea is known for healing sore throats and reducing coughing. If you can stand the heat, the active ingredient capsaicin works by thinning mucus, and it reduces inflammation. Talk about clearing your sinuses out!
Turmeric Tea: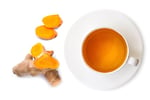 Got aches and pains? Turmeric Tea is known to have anti-inflammatory properties, it is a great tea for anything from minor aches to after-workout sores. It is also known to soothe migraines and disorders like arthritis.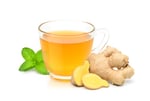 Ginger Tea:
This tea is good for your digestive system. It helps stimulate your digestive juices to break down food quicker which aids in soothing nausea.
Whether you like it hot or cold, these teas are great alternatives to get you feeling better and keep your heart healthy. They are also great for your overall health because like water they are calorie-free and can be a tasty replacement for plain water during your day. So if you have been curious about what teas are good for you, give these a whirl and see how they improve your day-to-day health!
What type of tea do you like the most, and what health benefits do they serve? Leave a comment and let us know!

OneShare Health is a Health Care Sharing Ministry who does health care differently! Want to see how much you could save on your health care? Input your ZIP Code below for a free OneShare Health quote!

"For we are his workmanship, created in Christ Jesus for good works, which God prepared beforehand, that we should walk in them."
Ephesians 2:10 (ESV)