Read more about which shared medical services OneShare Health can provide our Members when it comes to COVID-19.
We understand that you might have some concerns as confirmed cases of the novel coronavirus (COVID-19) continue to rise in the United States. While these may be stressful, even isolating times, we want to put your mind at ease by reminding you that we are here for you, praying for you, and supporting you.
Keep reading to learn more about COVID-19 and what OneShare Health can provide you and your family as far as treatment and testing. And, remember, though the future may be uncertain, OneShare is here for you in your time of need.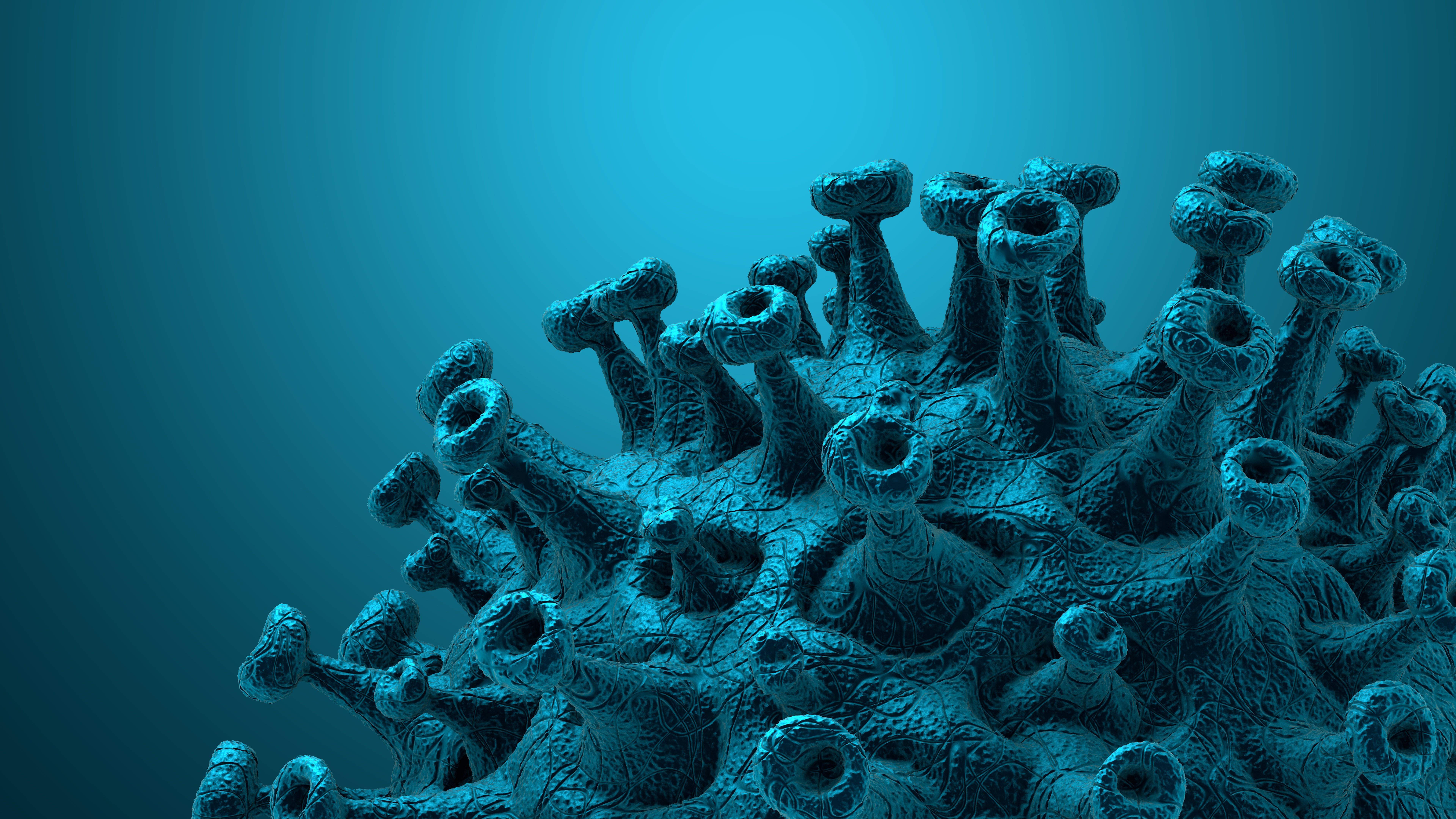 Am I Eligible for COVID-19 Treatment?
If you're a Member enrolled in our Complete or Classic Programs, and you or an enrolled family member is showing signs or symptoms of COVID-19, then non-third-party testing, treatment, and medical services are Eligible for Sharing, subject to the Program Guidelines. Please keep in mind, however, that a Lab Bill resulting from third-party COVID-19 testing will be subject to the Member's ISA.
For Members enrolled in our Catastrophic Program, Emergency Room and Hospitalization medical expenses are Eligible for Sharing, subject to the Program Guidelines1. However, Primary Care Physician Visits, Urgent Care, and COVID-19 testing expenses are Not Eligible for Sharing on the Catastrophic Program.
To learn more about what the CDC has to say about COVID-19, monitoring symptoms, and preventing the spread of the virus, visit their website. Members with questions regarding Sharing Eligibility for COVID-19 medical expenses can contact our Member Support Team by phone at 833-546-4478, Monday through Friday, 8 am to 5 pm CST.

Is There a Waiting Period for COVID-19?
For COVID-19, the 90-Day Waiting Period does not apply for any OneShare Health Programs. However, COVID-19 testing and treatment are still subject to Program Guidelines.
If a Member has contracted COVID-19 prior to enrolling in a OneShare Health Program, they will be subject to the 24-Month Lookback for any lingering medical issues resulting from the illness.

What should I do if I think I have been exposed?
If you think you have come in contact with the virus and are exhibiting symptoms, Telemedicine doctors are standing by 24/7 to provide screening for COVID-19, answer your questions, evaluate your risk of infection, and recommend the next steps via phone or video chat.
With Telemedicine, the doctor is always in, offering convenient relief for your body and peace of mind. If you think you have been exposed, please call your Telemedicine line immediately.
DialCare is available for Members by calling 833-387-9603, or by downloading the app.
For Massachusetts residents, please call Teledoc at 855-847-3627.
I'm a Member. What Should I Do if I'm Ill?
If you or an enrolled family member is feeling ill and experiencing non-emergency symptoms that could be COVID-19, we encourage you to call the Telemedicine number(s) stated above, provided on your ID card, or in your Membership Guide.
All of our Members have access to Telemedicine with a 100% Shared Consult Fee. You can talk with a physician 24 hours a day, 7 days a week. And, if your Telemedicine physician advises an in-person consultation, you can use the Healthcare Bluebook app to quickly locate providers in your area.
Not sure when to pay a visit to the Emergency Room versus an Urgent Care Facility? Brush up on the difference between Urgent Care and ER on the OneShare Health Blog so you can make the best decision for you and your loved ones.
Emergency warning signs and symptoms related to COVID-19:
If you are experiencing severe symptoms, including any of the emergency warning signs2 listed below, you need to seek emergency care:
Trouble breathing
Persistent pain or pressure in the chest
New confusion or inability to arouse
Bluish lips or face
Immediately call 911, or call ahead to your local emergency facility, and notify the operator that you are seeking care for someone who has, or may have, COVID-19. Get more information about coronavirus and its symptoms by visiting our COVID-19 page.

Can I Get Help with the Emotional Stress of COVID-19?
We're living in unprecedented times right now. To help ensure your positive mental health and stress management, we have the IBH Behavioral Health / Member Assistance Program (MAP) available to Members of the Catastrophic, Classic, and Complete Programs.
The MAP provides innovative, technology-based tools and Work-Life treatments for behavioral and mental health through the following services and much more:
Confidential Counseling:

Up to four (4) face-to-face, video, or telephonic counseling sessions for relationship and family issues, stress, anxiety, and other common challenges.

24-Hour Crisis Help:

Toll-free access for you or a family member experiencing a crisis.
Learn more about the MAP by contacting Member Support—we're standing by to answer your questions! And, if prayer is all you need to lift your spirits, feel free to give our Prayer Line a call at 877-293-7481, submit a prayer request, or read "Jeremy Farmer on Overcoming Feelings of Isolation During COVID-19" on the One Share, One Voice Blog.
While these times may be uncertain, OneShare is standing by to provide you and your loved ones with the quality care and peace of mind you deserve.


Are health sharing ministries the real deal? Join our Christian health share and experience the OneShare difference today!
Medical sharing is not a new concept! In fact, medical cost-sharing communities have been around since the '80s, helping families find an affordable path to pay for health care. But, how does medical sharing work exactly? When you belong to a Health Care Sharing Ministry (HCSM) like OneShare Health, your Monthly Contributions are pooled together with other Members' and then shared out as Eligible medical needs arise. A portion of your Contributions are also used to support charities nationwide! Become a Member of our Sharing Community today and help us spread compassionate care to all those in need.
"Therefore encourage one another and build one another up, just as you are doing."
I Thessalonians 5:11 (ESV)



1 Subject to specific Program Eligibility. Review Membership Guidelines for full details, Waiting Periods, Pre-Existing Limitations, limits, and ISA for all Sharing Services.
2 This list is not all-inclusive. Please consult your medical provider for any other symptoms that are severe or concerning.
ONESHARE HEALTH, LLC (ONESHARE) IS NOT AN INSURANCE COMPANY BUT A RELIGIOUS HEALTH CARE SHARING MINISTRY (HCSM) THAT FACILITATES THE SHARING OF MEDICAL EXPENSES AMONG MEMBERS. As with all HCSMs under 26 USC § 5000A(d)(2)(B)(ii), OneShare's members are exempt from the ACA individual mandate. OneShare does not assume any legal risk or obligation for payment of member medical expenses. Neither OneShare nor its members guarantee or promise that medical bills will be paid or shared by the membership. Available nationwide, but please check www.onesharehealth.com/legal-notices for the most up to date state availability listing.
Enrollment in OneShare is not a contract for insurance. Participation in OneShare is voluntary. Enrollment as a OneShare member is voluntary, and the sharing of monetary contributions is voluntary. You are free to cancel your membership at any time. OneShare requests that a voluntary sharing contribution be made for each month you are enrolled, to facilitate the sharing of requests published on behalf of other members. 
Telemedicine is not owned or operated by OneShare Health, LLC, but made available to OneShare Members by DialCare.
Concierge and Bluebook services are solely to provide information regarding various types of health care and medical services, including information relating to pricing of health care services and / or certain quality metrics for providers. We do not recommend or endorse any specific tests, physicians, procedures, opinions, or health care providers, and you assume all responsibility in connection with choosing any health care provider. Nothing available through the OneShare Health or Bluebook site or its services is intended to be, and must not be taken to be, the practice of medicine, medical advice, or counseling care.
Healthcare Bluebook is not owned or operated by OneShare Health, LLC.
The Behavioral Health / Member Assistance Program (MAP) is not owned or operated by OneShare Health and is not a Sharing Service, but is made available to Members by Integrated Behavioral Health (IBH).