We've been faced with countless challenges this year, no doubt about it. Despite the trials of 2020, however, God has been there every step of the way, reminding us to stay hopeful and persevere.
One way the Ministry at OneShare Health is choosing to persevere is by setting personal goals, or New Year's resolutions. Around the world, people are preparing to tackle their New Year's Resolutions, and if you haven't put yours into motion just yet, take a look at some of the habits we've identified that encourage healthy, accountable living going into the New Year!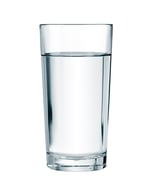 Looking for a quick and manageable New Year's resolution? Drink a glass of water before each meal! According to healthline.com, liquids play an important role in digestion. In fact, drinking water promotes many favorable outcomes, including weight loss, increased energy, a clearer complexion, and a faster metabolism.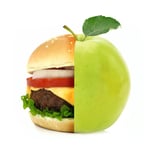 Not sure how to eat healthy? Keep your favorite fruit or vegetable stocked and in sight! If you're determined to add more fruits and veggies to your daily diet, then stock up on the ones you can't get enough of (or, at the very least, the ones you can tolerate), put them in a bowl, and place them somewhere obvious in your kitchen! (You should also 'hide' the unhealthy foods; after all, out of sight means out of mind, and also out of your stomach.)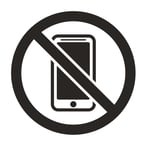 More interested in basic health? Tips like decreasing your screen time go a long way. According to Nielsen, American adults spend more than 11 hours per day interacting with media—that's more than 1.5 times as long as we sleep in a day! Limiting screen time has become a popular New Year's resolution, and for good reason: it can cause physical strain to your eyes and body, insomnia, and depression. Our advice? Stare at something else besides your screen for those 30 minutes before you hit the hay each night! Baby steps, right?
Subscribe to the One Share, One Voice Blog for more health advice, including tips to eat healthy, live accountably, and keep a positive attitude!

Become a Member of OneShare Health's Christian health share right now!
OneShare Health's Members are eager to spread compassionate care to those in need. They do this by sharing the cost of one another's Eligible1 medical expenses through a process known as "medical sharing" or "health sharing." Not only does this process make the cost of health care more affordable, it also connects you and your family to a community of people who care about your physical and spiritual well-being. OneShare offers medical cost-sharing Programs designed to fit your specific needs and budget. Join our Health Care Sharing Ministry today so you can start living your best life now.

"And my God will supply every need of yours according to his riches in glory in Christ Jesus."
Philippians 4:19 (NIV)

1Sharing Eligibility is subject to full program guidelines, applicable waiting periods, pre-existing limitations, limits and individual sharing amounts ("ISA") for all Sharing Services.