Navigating the health care maze can be confusing. We all need medical care from time to time. In today's fast-paced world, you need to make sure you and your family are able to get the care you need, but what are all your options? And are any of them even affordable?

What are Christian Health Ministries?
Many people who find that they can't afford traditional health insurance through the Exchange are turning to Christian health ministries like OneShare Health. Christian health share ministries exist to help facilitate medical cost sharing among a like-minded Christian Community who share the same religious values and agree to a Statement of Beliefs that includes promoting the well-being of its Members. Sharing medical costs is just another way we share God's love with our Community. Interested in learning all about our Health Care Sharing Ministry? We'll be glad to tell you more!
What is the Affordable Care Act and ACA? Is it the Same as Obamacare? What's Obamacare?
What Is the ACA? Is It the Same as The Affordable Care Act?
The Affordable Care Act – or ACA – are one and the same. The Act's full formal name is the Patient Protection and Affordable Care Act.
So, what is the ACA? The Affordable Care Act (ACA), is a federal statute signed into law in 2010. Its aim was to provide a path to health care for all Americans, but some say traditional insurance is unaffordable and doesn't meet the needs of many. However, does it still apply? Well, the federal individual mandate of the ACA was repealed in December 2017, effective in 2019, there may be states that impose their own mandate. These states include, but are not limited to California, the District of Columbia, Massachusetts, New Jersey, Rhode Island, and Vermont.
If you live in these states, you may wish to visit with your tax or legal advisor to discuss exemptions from the state mandate.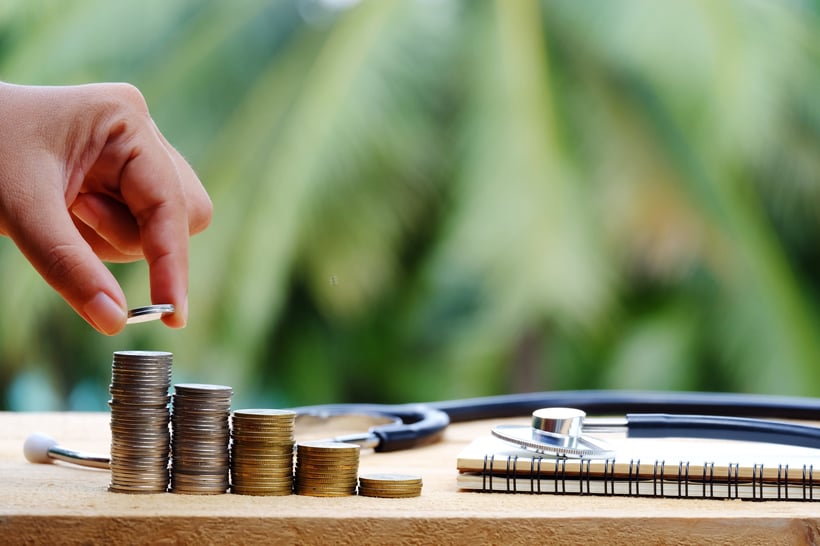 How Does the Affordable Care Act Work?
The purpose of the ACA was to lower the cost of traditional insurance by requiring most Americans to obtain health insurance or pay a penalty. But many Americans have experienced fewer choices and higher premiums on plans that often do not fit their needs. Thus, many chose to seek options that make them exempt from the ACA.
What Does Exempt from Obamacare Mean?
The term "ACA-exempt" simply means that OneShare and other federally recognized Health Care Sharing Ministries (HCSMs) are exempt from the individual mandate penalty under the ACA. Federally recognized HCSMs are not insurance and its Members are not subject to the ACA or the penalties assessed under the federal individual mandate requirement. However, the states referred to above impose their own mandate. You may wish to visit with your tax or legal advisor to discuss exemptions from the state mandate.
How Can You Be Exempt from Obamacare?
Enrolling in an HCSM will qualify you for an exemption of the individual mandate of the ACA. If you'd like to find out if you qualify for any other exemption under the ACA, please consult your tax or legal professional.
Is OneShare Health Exempt from Obamacare?
Does OneShare Health Qualify as a Religious Group Exempt from The Affordable Care Act?
Yes! Federally recognized Health Care Sharing Ministries like OneShare Health are exempt from The Affordable Care Act mandates. Founded in the Anabaptist faith, OneShare's Mission is to inspire healthier, more joyful communities on the path of life, using scriptural principles to connect people of similar faiths. What really OneShare Health's medical sharing apart is that our Programs are more affordable and fit the needs of many individuals who don't qualify for government assistance, subsidies, or have access to employer-sponsored care.
Becoming a Member of OneShare Health is an easy and affordable way to get the health care you need and be exempt from the ACA individual mandate! Enrollment in a health care sharing Program with OneShare Health provides you with many Program Features, including personalized Program guidance and Member Support. Click to learn more about what OneShare Health can offer you as an ACA-exempt path to health care!

What is a Healthshare?
A healthshare is a medical cost-sharing ministry providing a unique, affordable, ACA-exempt path to health care. OneShare Health is not insurance. A Christian health share like OneShare Health welcomes and unites those who agree with our core biblical principles. With origins in the Anabaptist faith and a chaplain on staff, our Statement of Beliefs relating to life, health, and caring for others is what brings us together.
An excellent option for those who can't afford The Affordable Care Act, our flexible, affordable, and compassionate Programs are available to anyone who shares our mission to encourage healthy, joyful communities. Get your free OneShare Health quote or click below today!
"For we are his workmanship, created in Christ Jesus for good works, which God prepared beforehand, that we should walk in them."
Ephesians 2:10 (ESV)

What do you do if you can't afford Obamacare? How can I be exempt from Obamacare you ask? Join a Christian Health Care Sharing Ministry like OneShare Health!
Now that you know what is Obamacare and the Affordable Care Act, get exempt from the Obamacare law and join a Health Care Sharing Ministry today!