Special Open Enrollment 2021 for Obamacare and Christian Health Insurance
When is Open Enrollment?
For most companies, it's one time a year. But for OneShare Health, it's all year.
As COVID-19 continues to take its toll, and Open Enrollment begins for most health care companies, consumers are seriously rethinking how they receive health care. The pandemic has drastically affected many Americans' ability to access health care as companies—traditionally the source of a health care program—continue to implement job furloughs.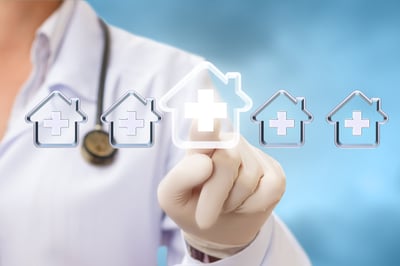 Special Open Enrollment 2021 for Obamacare and Christian Health Insurance Alternatives
Don't Want Obamacare? You Could Save Up to 50% or More on Your Health Care.
If you don't want to go the Obamacare route with Open Enrollment, and also want to save money on your care, check out our Health Care Sharing Ministry that's exempt from the ACA!
Now, more than ever, affordable health care is a must, and with Open Enrollment, health care doesn't have to be so far out of reach. Health Care Sharing Ministries (HCSMs), which have existed since the 1980s, are an affordable alternative to Christian health insurance, and they're available to individuals and families in most major markets across the country.
Health Care Sharing Ministries: An Affordable, ACA-Exempt Health Care Solution
Following COVID-19 and its subsequent impact on the health care industry, more and more Americans are finding themselves in need of efficient, reliable, and affordable ways to continue their everyday lives. While medical cost-sharing programs offered by HCSMs are not the same as health insurance, individuals and families are finding that there are many beneficial features in a Health Care Sharing Ministry membership. They also appreciate the non-profit and ACA-exempt status of HCSMs, as well as the blending of spirituality with something as practical as health care.
For perspective, think of health care sharing as the crowdfunding of your medical bills with other members of a faith-based community. In turn, the health sharing ministry provides access to a harmonious community that offers spiritual and emotional support.
What is OneShare Health?
OneShare Health is one of these non-profit Christian HCSMs that provides Members with ACA-exempt and affordable solutions to pay for medical costs. Additionally, whereas health insurance plans require a person to enter into a legally binding insurance contract with the insurance company, OneShare Health facilitates the voluntary sharing of medical bills for and through our Members. With origins in the Anabaptist faith and a Chaplain on Staff, we are a Health Care Sharing Ministry that welcomes and unites those who agree with our core biblical principles and Statement of Beliefs relating to life, health, and caring for others.
Furthermore, our Christian health care sharing Programs meet strict federal guidelines set forth by the IRS and by State Attorneys General.
Introducing: OneShare Health's Medical Cost-Sharing Programs
Through our Classic, Complete, and Catastrophic health care sharing Programs, OneShare Health provides something for every level of need, budget, and care expectation. In fact, our affordable medical cost-sharing Programs include:
Next-day Effective Dates (except for the 29th through 31st of each month)
24/7 access to Clever HealthTM Smart Virtual Care (Telemedicine) (or Teladoc® in MA) with a Consult Fee that is 100% Shared
Access to the First Health® Provider Network. The First Health Network is an NCQA-accredited Provider Network that has strong provider relationships with more than 5,700 hospitals, over 120,000 ancillary facilities, and over 780,000 professional providers at over 1.5 million health care service locations across all 50 states!
With the First Health Provider Network, Members can Access some of the top hospitals in the country, including Johns Hopkins Hospital, Stanford Health Care-Stanford Hospital, UCLA Medical Center, and Yale New Haven Hospital!
OneShare Member Support which provides personalized assistance to Members in understanding and using their chosen Program. Easily reached by calling (833) 546-4478, Monday through Friday, 8am — 6pm CST.
Peace of mind knowing your Eligible medical costs will be shared
The IBH Behavioral Health / Member Assistance Program (MAP), in partnership with OneShare, is available to Members of the Catastrophic, Classic, and Complete Programs. Through IBH, the Behavioral Health / Member Assistance Program (MAP) provides innovative, technology-based tools and Work-Life resources for substance abuse, behavioral health, and wellness engagement through the following resources and more:

Confidential Counseling:
Up to four (4) face-to-face, video, or telephonic counseling sessions for relationship and family issues, stress, anxiety, and other common challenges.
24-Hour Crisis Help:
Toll-free access for you or a family member experiencing a crisis.
OneShare Health's Mission is to inspire healthier, joyful communities on the path of life and to encourage our brothers and sisters in Christ to embrace compassionate care. That's why our health care sharing Programs are flexible, affordable, and straightforward.
Read OneShare Health reviews to learn more about what it means to be a part of a Christian Health Care Sharing Ministry that truly cares for your health and well-being. We can't wait to welcome you into our Family.
Special Open Enrollment 2021 for Obamacare, Christian Health Insurance, special enrollment period,open enrollment program, marketplace health insurance plan,open enrollment tips employees,aca-compliant health insurance plan,health insurance plan online,health insurance program

OneShare Health's Christian health care sharing Programs are at your fingertips.
We make it easy for individuals and families across the country to access quality health care by offering easy enrollment, next-day Effective Dates (excluding the 29th through 31st of each month), exclusive Membership Discount Services, and more! All of these features equate to a Member experience unlike other health sharing ministries. At our Christian Ministry, health care is our top priority, so you can rest assured knowing your essential health needs will be cared for by a Faith Community that trusts God, loves sharing, and embraces compassionate care.

"Give, and it will be given to you. A good measure, pressed down, shaken together and running over, will be poured into your lap. For with the measure you use, it will be measured to you."
Luke 6:38 (NIV)