How are your New Year's Resolutions going? Physical New Year's Resolutions are important but so are spiritual ones. Here at OneShare Health, we always find new ways to incorporate faith into your daily life. We encourage our Members to take advantage of speaking with, praying with, and strengthening your Faith with our Chaplain on staff and all of our faith-based materials.

Save up to 50% or more on health care!
If you don't want to go the Obamacare route with Open Enrollment, and also want to save money on your care, check out our Health Care Sharing Ministry that's exempt from the ACA. OneShare Health is an alternative to traditional insurance coverage, we are a Health Care Sharing Ministry that could start saving you thousands per year on your healthcare!
Click below to learn more or get your free OneShare Health quote today.
Not sure how to start your spiritual journey? We have some tips to help you set goals and resolutions to have a more spiritual 2022. The most important thing is to make sure whatever goal you set for yourself works for you and your family.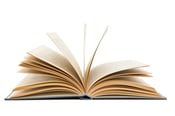 Read more Books that Boost Your Faith

:


Reading is a great way to reconnect with faith. Build your booklist and set reminders to give yourself 15-20 minutes a day to do some uninterrupted reading time. Choosing a designated time each day can help you stay on task and stick to a schedule.




Set Aside

Time to Study the Bible More

:


You have to stop procrastinating, tomorrow never comes. Setting aside a designated time each day to study the Bible is a great way to get into a groove. Start your day off with Bible study and build it into your daily routine!




Choose a Daily Devotion:
It is best to plan out your Devotional topics and take the time to research and pray on a Devotional. Having the resolution to choose a daily Devotional can help you grow your faith.


Stay Connected with the Local Faith Community: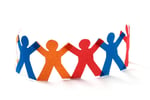 Between the chaos of the pandemic, and other tumultuous current events, are losing their way more than ever. Being a part of a Faith-based community is a way to build your faith, and boost your overall mental being.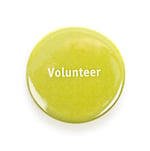 Volunteer:
Focus on volunteering this year, on giving back to your community. Now more than ever, we need more faithful followers to give back to our community, and what's a better place to start than with yourself!


Living a Christ-filled year can leave you feeling more internally rewarded and grow your spiritual well-being. With the past couple of years, everyone can use a little spiritual growth. Whether your faith-based resolution includes bettering yourself or bettering the community, you are positively contributing to the world we live in!

Leave a comment on what your faith-based resolution is for this year!

OneShare Health is a Health Care Sharing Ministry who does health care differently! Want to see how much you could save on your health care? Input your ZIP Code below for a free OneShare Health quote!

"For we are his workmanship, created in Christ Jesus for good works, which God prepared beforehand, that we should walk in them."
Ephesians 2:10 (ESV)