It is always better to be protected and not need it instead of the opposite. Winter is the worst time to have an emergency occur; the weather alone could take a toll on your body and put you in immediate danger.

Save up to 50% or more on health care!
If you don't want to go the Obamacare route with Open Enrollment, and also want to save money on your care, check out our Health Care Sharing Ministry that's exempt from the ACA. OneShare Health is an alternative to traditional insurance coverage, we are a Health Care Sharing Ministry that could start saving you thousands per year on your healthcare!
Click below to learn more or get your free OneShare Health quote today.
Why is it Important to Keep Warm?
Staying warm during the wintertime is difficult, but what if your heat goes out, or if you are stuck in your car when the storm hits? Unfortunately, Mother Nature does not wait, and being prepared ahead of time is a must.
When the temperature drops, along with the well-known risk of hypothermia, your body loses its ability to fight off viruses and infections, which can also cause your organs and nervous system to shut down. In other words, you will be more susceptible to catching illnesses. But, on the other hand, staying dry and warm will keep you healthy and safer. So, to help you avoid any cold weather emergencies, here are a few tips on how to stay warm in winter.
What Are Signs of Hypothermia?
Hypothermia is when your body loses heat faster than it can produce it. It can lead to complete failure of your heart, organs, and respiratory system when left untreated. Some common symptoms are shivering, slurred speech, shallow breathing, and a weak pulse.
What Can I Do in Case of Emergencies?
It is essential to prepare your home for disasters and emergencies; you never know when you will need to put your plans into action! Below are a couple of tips on how to prepare for various cold-weather emergencies.
How to Stay Warm When the Power Goes Out: It seems obvious but dress in layers from head to toe. Making sure your whole body is insulated will keep you warmer over time. This means wearing extra socks, sweaters, sweatpants, and hats.
How To Winter Prep Your Home:
Make a prep checklist at the beginning of every winter season. Need help getting started? Here are some things to add to your list:
Check the heating system and make sure it will help you stay warm during winter
Check your outside sealants
Test your carbon monoxide and smoke detectors
Clean your chimney
Clean your gutters
To avoid other possible disasters, check your surrounding trees for any dead branches that may fall during the season
Foods To Have in Case You Are Snowed In: What if you could not leave the house because the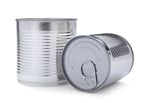 snow blocked you in? Keeping extra food around could save your life. If you do not have freezer space to store extra food, buy canned goods. Non-perishables are best: beans, corn, tomatoes, etc. Then, in case of an emergency, you'll have just enough to eat and keep up your calorie count.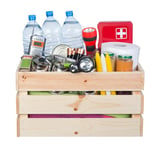 Pack an Emergency Kit for Your Home: Every house should have an emergency kit consisting of a collection of items needed in an emergency, such as simple items to keep your house warm during winter. Store this in an easily accessible location to grab and use. Include flashlights with extra batteries, blankets, sweatshirts, water bottles, candles, matches, a first aid kit, and extra socks to keep your feet warm and dry.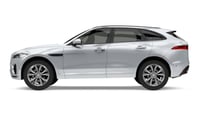 Stuck Out In Your Car: Getting stuck during heavy winter conditions could be a nightmare, especially when you understand the importance of staying warm during winter. Hoping for the best but preparing for the worst includes making an emergency kit to store in your vehicle at all times. Essential items include flashlights with extra batteries, hand warmers, blankets, extra clothes, gloves, non-perishable food (such as granola snacks), a first aid kit, kitty litter (for tire traction), and a small shovel. If sure shelter is not in eyesight, these items can provide safety and comfort.
Have any tips you and your family use for a wintertime emergency? Leave a comment and let us know!

OneShare Health is a Health Care Sharing Ministry who does health care differently! Want to see how much you could save on your health care? Input your ZIP Code below for a free OneShare Health quote!

"For I know the plans I have for you,' declares the Lord, 'plans to prosper you and not to harm you, plans to give you hope and a future."
Jeremiah 29:11 (NIV)