As traditional health care costs continue to rise and become unattainable for many American households, finding a health care program that is affordable and meets the needs of each family member is of utmost importance. Many individuals are unaware that it is possible to access quality health care from trusted professionals without going the traditional route.

Save up to 50% or more on your family's health care! Input your ZIP Code below for a free OneShare Health quote!

Since 2020, more than 1.5 million Americans have reported that they are active members of a Health Care Sharing Ministry (HCSM). A health care sharing program is not insurance, but rather a membership program in which members share the cost of each other's medical bills. Members of some HCSMs contribute as little as a quarter of the national average for individual health care coverage under a traditional health care insurer.
But, like traditional health care plans, there are many HCSM program options that offer unique features to suit the needs of their members. Not all are created equal. When choosing an HCSM, it is important to know the facts and understand what you are and are not entitled to as a member.
As a Christian health care sharing organization, one of the most important aspects of what we do is to be transparent and inform the public of health care alternatives that may be more affordable and member-centered than traditional health care plans. You should expect this from any health care organization.
With the rise of popularity in HCSMs, consumers are looking for the truth about what these alternative programs have to offer and why they should consider joining a healthcare sharing program rather than enrolling in traditional coverage. In order to better understand health care sharing, we need to address a few common misconceptions regarding health care cost sharing.
All HCSMs Are Alike. While Christian health sharing programs operate on the same premise of medical cost sharing, program options, member requirements, member accessibility and member assistance, each program varies widely. It is important to find what sets each apart from others in the field, such as pastoral support, behavioral health assistance and membership discount services.
Only People Of Faith Can Join an HCSM. Some health care sharing programs require their members to undergo an extensive application process in order to be considered for membership. This route can make individuals wary of the exclusivity of these viewpoints. One of the common requirements of these applications includes being an active member of a church, but this is not true of every HCSM. While OneShare Health is founded on Christian principles, we welcome anyone who agrees with our inclusive shared Statement of Beliefs. Seek out an option that aligns with your beliefs.
HCSMs are Too Strict. A primary concern of individuals considering joining a medical cost sharing program is the strictness of sharing requirements. In many cases, not all medical costs will be eligible for sharing. It's true, like traditional health care coverage, HCSMs have guidelines on what types of treatments and procedures are eligible. Take time to dive into the details of a plan to find one that meets your level of needs. You will find that many options address the same medical services as traditional health care coverage and offer increased customer support through a health care experience tailored to the needs of each member.
When choosing any medical care plan or program, it is important to make a health care sharing comparison. The best health care sharing programs offer additional member support and services to provide the best overall member experience. Find what makes the HCSM stand out from others such as the provider networks. For example, our network has nearly 800,000 professional providers at more than 1.5 million health care service locations, which ensures our members have access to the right health care providers for their needs.
Not all HCSM offerings are created equal. HCSMs vary in their options and member support such as Bella, the Intuitive Mental Health Chatbot, that connects 24/7 via the Clever HealthTM App to provide self-help and coping techniques for anxiety and depression at no additional cost. Additionally, some HCSMs offer members support such as a prayer line, telemedicine offerings that allow you to talk to a doctor at any time, and discounts on dental, vision, and more.
Unlike traditional health care coverage, HCSMs link members together to help one another in their health journey. Members join a community of people who are contributing their resources monthly to help meet the needs of your family and countless others who benefit from cost sharing.
Don't be afraid to explore ACA-exempt Health Care Sharing Ministries that provide flexible and affordable health care options that fit your needs, both medically and financially. Health care does not come in a one-size-fits-all option, that's why it is important to select an option that works best for you, even if it's an alternative to traditional health care plans.

Save up to 50% or more on health care!
If you don't want to go the Obamacare route, and also want to save money on your care, check out our Health Care Sharing Ministry that's exempt from the ACA. OneShare Health is an alternative to traditional insurance coverage, we are a Health Care Sharing Ministry that could start saving you thousands per year on your healthcare!
Click below to learn more or get your free OneShare Health quote today.

About the Author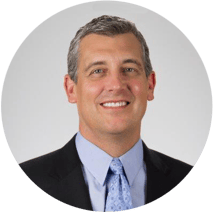 Jeff Gary serves as the CEO of OneShare Health. With more than 25 years of experience in the health care industry, he has served in a variety of health care capacities such as CEO and founder of The JMG Group and growth officer for OneShare Health. Jeff earned his B.A. in Economics from Vanderbilt University and his impressive career highlights to date include generating more than $130 million in new business revenue, increasing profitability by more than $440 million for his clients. Jeff has been instrumental in working with the C-level suite at various healthcare entities to develop and execute go-to-market strategies, executive mentorship, sales leadership, innovative product development guidance, and creative pricing models. Throughout his career, Jeff has represented companies such as WellPoint (Anthem), United Health Group, Teladoc Health (Pre IPO), and numerous start-up organizations. As the newly appointed CEO of OneShare Health, his goal is to build an organization that puts members first.

"Do not neglect to do good and to share what you have, for such sacrifices are pleasing to God."
Hebrews 13:16 (ESV)