You might be asking yourself, "How can I raise money for my church?"
Well, there are lots of ways, but many fall short of helping you reach all your goals. Combine a few of these ideas and you'll be well on your way to making a real difference for your congregation!

Health sharing reviews can be all over the place. But not OneShare Health's. Members love being a part of our Sharing Community. And they tell us they appreciate being a Member of a Christian healthshare that puts health and wellness in mind, body, and spirit first. Join together with our loving Community to spread God's love, live out his Commandments, and further your own missions. Find out how!
Looking for ways to raise money for church? Raise funds for your church with these church fundrasier ideas or partner with OneShare Health's Christian health insurance alternative. It's an easy solution how to raise money for church!
Want to bless your church and raise funds for all the important work your congregation is doing? Here are some church fundraiser ideas to get you started: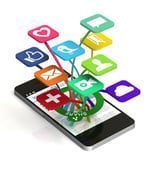 Promote your church on social media. Let all your friends and followers know what projects your church family is active in and include links. You might touch someone's heart.
Contact your local media. TV, radio, newspapers, news outlets are always looking to showcase people doing good in the world. Tell them about your church and the exciting things you're doing!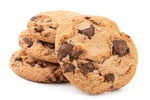 Host a raffle, game night, bake sale, or car wash. Old school ideas still work today – try them! This is how our grandmas taught us how to raise money for church. If it works, don't change it!
Thank your donors. Whether it's through a handwritten note or a personalized email, when you thank the people who care about your church and your cause and give them an opportunity to donate once more, they'll often be motivated to give again.
Join forces with OneShare Health. When you partner with OSH, you can give people in your congregation something many of them are missing – affordable access to health care. Plus, we'll donate to your church's missions and provide valuable marketing exposure for your congregation. It's a win-win!
How Does it Work?
Your church becomes a partner of our faith-based health care ministry and provides congregants—especially the financially vulnerable—with affordable health care options with a Christ-driven Mission.
Let OSH champion the causes your church is passionate about while benefitting your congregation's spiritual, mental, and physical health. A large part of our Mission and Vision is giving back to charitable causes.
Receive monthly donations to your church for the lifetime of congregants' OneShare Health Membership while making an impact on your Community.
It's so easy to raise funds for your church this way. And the best thing? You'll have a Christian non-profit as a dedicated partner who will spread the word about what your church is doing, too! Find out how to get started with a OneShare Partnership by clicking here!
When you're looking for the best ways to raise money for church activities, refer back to this list, put some of these ideas into action, and watch the donations roll in!
Do you have any church fundraising tips to share? Tell us yours in the comments!

And OneShare Health is a winner! Our Members say our Christian healthshare is the clear choice because our focus is on building a loving and healthy Community standing on biblical principles. Read our OneShare reviews and you'll see for yourself why we're growing by leaps and bounds. Want to join with us to expand your missions and your reach? We're ready!

"Do not withhold good from those to whom it is due, when it is in your power to act."
Proverbs 3:27 (NIV)