If you or someone you love is 65 or older, you know how important it is to keep moving to stay healthy and fit. Exercise helps with everything from circulation, to balance, to preventing chronic illnesses like diabetes and arthritis from getting worse. Doing stereotypical workouts may not interest you, but don't fear! Below are seven fun, safe activities that are great for the whole family, young or old!

Save up to 50% or more on your family's health care! Input your ZIP Code below for a free OneShare Health quote!

Fun and Safe Ideas for Senior Exercise Routines
Gardening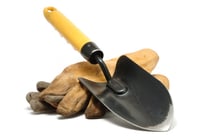 It may not be your cup of tea, but gardening is a great way to get more exercise. Of course, it counts as exercise, but it also gets you outside in nature and teaches you about plants. Starting an herb garden or planting some vegetables can help you stay active throughout winter when your schedule might otherwise keep you indoors.
Bike Riding
Many seniors find that biking is a fun and healthy way to exercise. You don't need an expensive bike or fancy gear—just a helmet, comfortable clothes, and shoes that fit well. To make it even more fun, bring a friend along!
Swimming
If you're not a fan of regular exercise, get your workout from swimming instead. If done regularly, swimming is one of the best ways to burn calories and build muscles. It will also strengthen your heart and lungs, making it more efficient in delivering oxygenated blood throughout your body. In addition, swimming is particularly beneficial for seniors since it doesn't put much stress on joints and bones; therefore, there's less chance of injury when compared with other sports.
Water Aerobics
This brings us to water aerobics! Unlike traditional aerobics, water exercises are beneficial even with an injury or joint pain because water provides buoyancy. In a pool, you can move around more freely and safely. Your body and muscles don't have to do as much work as exercising on land. Water keeps joints loose and helps muscle fibers recover quickly, both of which help keep workouts fun and safe. Just remember that staying hydrated is essential during any exercise!
Walk the Dog
Not only will you be getting in some exercise, but your dog will love it too! You can even head into a local pet store and buy them one of those cute dog jogging outfits (yes, they exist). It's good for both of you! Want more ideas on how to get more exercise when you walk the dog? We've got you! Learn more about how you can incorporate more exercise by walking your dog.
Park Games Like Ping Pong, Horseshoes, or Badminton
Getting more exercise doesn't mean spending an hour at the gym. It can be as simple as taking advantage of a local park, with its walking paths and numerous games for all ages. Visit your neighborhood park and try some low-impact competitive sports like ping pong, horseshoes, or badminton. Chances are you won't even notice that you're burning calories!
Move to Music, Dance, or Do Yoga
Music is a great motivator and can get you moving. So if you're looking for fun ways to get more exercise, try listening to music while you do your daily activities. Singing or dancing along is also a great way to put more movement into your day. If yoga isn't already on your regular activity schedule, now's a good time to consider it. Yoga is all about moving your body, breathing deeply, and improving your balance through stretching, so give it a try!
What safe and fun senior exercises do you recommend? Tell us in a comment!

Save up to 50% or more on health care!
If you don't want to go the Obamacare route, and also want to save money on your care, check out our Health Care Sharing Ministry that's exempt from the ACA. OneShare Health is an alternative to traditional insurance coverage, we are a Health Care Sharing Ministry that could start saving you thousands per year on your healthcare!
Click below to learn more or get your free OneShare Health quote today.

"'For I know the plans I have for you,' declares the Lord, 'plans to prosper you and not to harm you, plans to give you hope and a future.'"
Jeremiah 29:11 (NIV)