Let's face it: many of us are feeling like the only 'certainty' these days is uncertainty, which can be a terrifying prospect in terms of our health and wellness. While the novel coronavirus still has many of us living more…mindfully, it's more important than ever to safeguard our health and take preventive measures as best we can. That's why, to stop the spread of other potentially harmful viruses during the COVID pandemic, many medical professionals recommend getting your flu shot.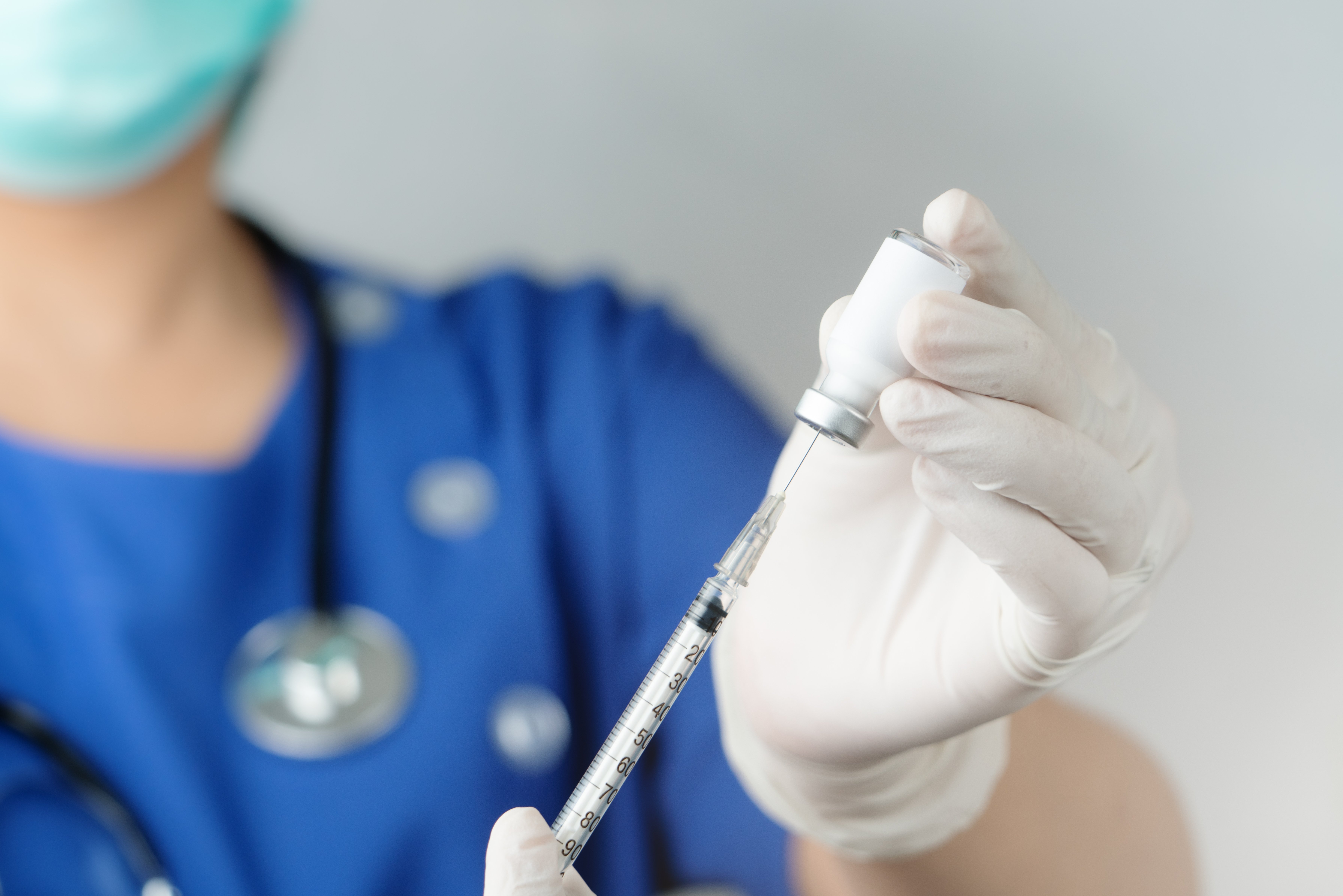 Christian health ministries care about your well-being. Enroll in a OneShare Health Membership today.
When you join OneShare Health, our health sharing ministry Programs provide access to a Sharing Community that trusts God, embraces compassionate care, and loves Christian health care cost sharing. At OneShare Health, we are 100% committed to providing our Members with an unparalleled experience because, at the end of the day, what is a health sharing ministry without its amazing Members? Join our Family now, and experience the OneShare difference.
According to Dr. Atul Nakhasi, a physician from the LA Surge Hospital, "One thing we can unleash on this global pandemic right now is our body's ability to beat the flu" (ABC News). In fact, the CDC estimates that if we improve flu shot rates by just 5 percent, we would avoid nearly 483,000 flu infections: "That extra 5% is the most measurable impact we can have on COVID right now," said Dr. Nakhasi.
How long has influenza existed?
Several years ago, the influenza pandemic of 1918 took a devastating toll on humanity. It's estimated to have infected 500 million people, taking the lives of between 17 million and 50 million, making it one of the deadliest pandemics in human history. Fortunately, years of medical advancement have made the common flu more of a nuisance than a guaranteed death certificate.
How many people die from the flu?
According to Rochester Regional Health and the CDC, between October 1, 2019 and April 4, 2020, the flu resulted in:
39 to 56 million illnesses
410,000 to 740,000 hospitalizations
24,000 to 62,000 deaths
169 pediatric deaths
While these numbers are way less threatening than those reported over a hundred years ago, the importance of addressing flu symptoms early on cannot be understated, especially since the flu and COVID symptoms are very similar: fever, cough, body aches, fatigue, and headache, and these symptoms can be mild or severe.
How long is the flu contagious?
To date, more than 170 million doses of the flu vaccine have been administered to fight this year's virus. If, however, you do contract the flu despite being vaccinated, how long does the flu last? Rochester Regional reports that people with the flu are most contagious in the first three to four days after symptoms begin. However, healthy adults may sometimes infect others one day before symptoms show and up to five to seven days after becoming ill.
If you or a loved one is experiencing COVID or flu symptoms, be sure to utilize the 24/7 Telemedicine Services that are available to you via your OneShare Health Membership. Simply call (833) 387-9603, and you'll quickly be connected to a health care professional (Massachusetts residents should call (855) 847-3627). In case of a Life-Threatening emergency, however, you should dial 911 immediately.
Still have questions? Check out the One Share, One Voice blog for CDC updates and other information regarding COVID-19. We've even written an article on "How to Talk to Your Kids About COVID-19"!

"For we are his workmanship, created in Christ Jesus for good works, which God prepared beforehand, that we should walk in them."
Ephesians 2:10 (ESV)

ONESHARE HEALTH, LLC (ONESHARE) IS NOT AN INSURANCE COMPANY BUT A RELIGIOUS HEALTH CARE SHARING MINISTRY (HCSM) THAT FACILITATES THE SHARING OF MEDICAL EXPENSES AMONG MEMBERS. As with all HCSMs under 26 USC § 5000A(d)(2)(B)(ii), OneShare's members are exempt from the ACA individual mandate. OneShare does not assume any legal risk or obligation for payment of member medical expenses. Neither OneShare nor its members guarantee or promise that medical bills will be paid or shared by the membership. Available nationwide, but please check https://www.onesharehealth.com/legal-notices for the most up to date state availability listing.
Enrollment in OneShare is not a contract for insurance. Participation in OneShare is voluntary. Enrollment as a OneShare member is voluntary, and the sharing of monetary contributions is voluntary. You are free to cancel your membership at any time. OneShare requests that a voluntary sharing contribution be made for each month you are enrolled, to facilitate the sharing of requests published on behalf of other members.
Telemedicine is not owned or operated by OneShare Health, LLC, but made available to OneShare Members by DialCare or Teladoc in MA. The Prescription Discount Program in not owned or operated by OneShare Health, LLC, but made available to OneShare Members by Careington, NBI, Washington State HCA depending on program or state which the member is enrolled.