Most people who are trying to lose weight turn to fad diets. While it is true that these diets can help you drop a few pounds quickly, they are not sustainable in the long run. Fad diets often do more harm than good. If you're serious about losing weight and keeping it off, you need to consult with a nutritionist.

Save up to 50% or more on your family's health care! Input your ZIP Code below for a free OneShare Health quote!

Why Should You Consult a Nutritionist for Weight Los
s Tips
?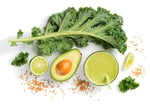 A nutritionist can help you create a healthy eating plan that is tailored to your specific needs and goals. They can also offer valuable guidance and support throughout your weight loss journey. Fad diets, on the other hand, are often restrictive and overly simplistic. They can also lead to nutrient deficiencies, rebound weight gain, and other health problems.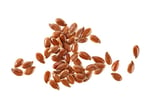 If you're considering talking to a nutritionist about your weight loss journey, here are a few things to keep in mind:
Don't be afraid to ask questions. A good nutritionist will be happy to answer any questions you have. No question is silly, they are there to help you. If you are concerned about something they suggest asking why may be useful and help you stay on track.
Be prepared to make some changes. If you want to lose weight, you'll need to be willing to change your eating and exercise habits. Some changes will be easier than others but a nutritionist will take your personal body's ability to adapt in mind. Their advice is not from a book or a fad diet, they calculate what your body needs according to past experiences you might have had.
Stay positive. Losing weight can be a challenge, but it's important to stay positive and focus on your goals. Lean on your nutritionist when you need help. Tell them how you are feeling, mentally, physically, and spiritually. It is important to keep them in the loop, this may help determine if your body needs something else to keep you balanced.
Talking to a nutritionist can help you lose weight healthily and sustainably. Do your research and as always talk to your doctor before making any large health-related changes.
Do you have a nutritionist? How have they helped you with your weight loss journey?

Save up to 50% or more on health care!
If you don't want to go the Obamacare route, and also want to save money on your care, check out our Health Care Sharing Ministry that's exempt from the ACA. OneShare Health is an alternative to traditional insurance coverage, we are a Health Care Sharing Ministry that could start saving you thousands per year on your healthcare!
Click below to learn more or get your free OneShare Health quote today.

Hebrews 13:16 (ESV)​
"Do not neglect to do good and to share what you have, for such sacrifices are pleasing to God."​