Customized diets are all the rage these days. Celebrities, health nuts, and everyone in between want to create a diet that works specifically for them. But what is the big deal with getting a nutritionist for a personalized diet? Why go through the trouble of finding out which foods work best for your body when you can follow a generic diet plan?

Save up to 50% or more on your family's health care! Input your ZIP Code below for a free OneShare Health quote!

Benefits of a Personalized Diet

The answer lies in the fact that not everyone is the same. We all have different bodies, different metabolisms, and different dietary needs. What works for one person might not work for another. That's why it's so important to find a diet that fits you.
When you follow a generic diet plan, you're likely missing out on nutrients your body needs. By customizing your diet to fit your individual needs, you're ensuring that you're getting all the nutrients you need to stay healthy.
In addition, personalized diets can help you healthily lose weight. By finding a balance of foods that work for your body, you can avoid the yo-yo effect of crash dieting and achieve long-term weight loss.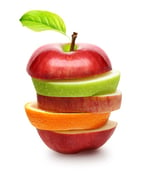 If you want to improve your health and lose weight, a personalized diet is a way to go. Talk to a nutritionist or registered dietitian to find out which foods are best for you and create a plan to help you reach your goals.
Do you have any tips on creating a personalized diet? Leave a comment below!

Save up to 50% or more on health care!
If you don't want to go the Obamacare route, and also want to save money on your care, check out our Health Care Sharing Ministry that's exempt from the ACA. OneShare Health is an alternative to traditional insurance coverage, we are a Health Care Sharing Ministry that could start saving you thousands per year on your healthcare!
Click below to learn more or get your free OneShare Health quote today.

Philippians 4:19 (ESV)​
"And my God will supply every need of yours according to his riches in glory in Christ Jesus."