CIO at OneShare Toby Buckalew interviews with Intelligent Automation Radio to talk digital transformation and technology's role in the health care industry.
IRVING, Texas, June 3, 2020 – On May 18, 2020, CIO of OneShare Health Toby Buckalew joined Guy Nadivi, host of Ayehu's Intelligent Automation Radio, to chat about his role at the Christian Health Care Sharing Ministry located in Irving, Texas. Much of their conversation centered around the importance of AI and digital transformation to the country's health care industry.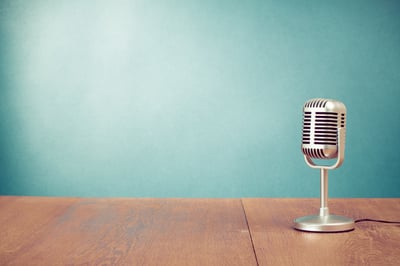 "We amass a tremendous amount of data as part of anyone's health care journey," Buckalew said, "and the dream of all that data was to leverage it to improve the outcome of that person's health care journey. That dream was never fully realized simply because of the limitations of technology. But, today, if we can go ahead and successfully transform health care to control where our data resides, how it's stored, how it's secured, how it can be leveraged in a safe and compliant manner, we can address all those problems of the past, and even those that linger here today."
Buckalew, who oversees the developing and leads the company's technology strategy and growth, is an accomplished CIO with more than 30 years of experience and success in multiple industries. Starting his career on U.S. military bases in Germany and Italy, Buckalew understands the importance of having solid strategies to bridge the technology and operations environments.
"The role of CIO is one that continues to evolve," said Buckalew. "The CIO was the 'technology guy.' He was the enabler. He knew what was going on, what the technology was, what it could do, and how to put it in place and then build the teams to support those. But today, that CIO is not just leading technology drives in a company; that CIO is focused on the relationships in the business and the business itself."
The C-suite IT executive stated further that as technology becomes more ingrained in all aspects of the business, he has started to adjust his vision and strategies. His malleability as OneShare Health's CIO became especially apparent when, due to Texas's stay-at-home order, the company transitioned its personnel to working remotely in less than a week.
"It's actually really neat the way it worked out," Buckalew said. "We matched the serial number of the machine from our database with the user and created a profile for them that said what firewall settings, what software was installed, how it was configured, and what was removed. Then when that user went home and logged in, those updates took effect wherever they were. We did not have to touch all those machines."
Noting that security was a "big consideration" for his team, Buckalew stated that they used AI endpoint security, in addition to traditional anti-virus and anti-malware endpoint protection.
Today, Buckalew's accomplishments span a variety of experiences, from creating applications and systems for HP/Compaq, to meeting the unique needs of the military retail market, to turning around a health care company emerging from bankruptcy and crafting technology strategies for businesses to overcome their growth hurdles.
"A lot of people get in technology because they're introverts," Buckalew explained. "But, today, they can't just be those introverts. They have to expand and transform themselves to become a people person who understands the business, and not just technology. You used to always be asked, 'Does a CIO have a role at the table?' The question was always up in the air; but, today, it's almost always 'yes.'"
Interested in listening to what else Mr. Buckalew has to say about AI and digital transformation? You can find the full podcast on Stitcher, Apple Podcasts, or wherever you like to listen!

Start a new chapter. Join OneShare Health's Christian Health Care Sharing Ministry today.
Health sharing ministries like OneShare Health help families and individuals find a more affordable and flexible path to health care. Join our healthshare community today! We can't wait to help you on your path to a healthier, joyful life.

Become a Member of OneShare Health's Complete medical cost-sharing program.
OneShare Health's Complete medical cost-sharing program is our most comprehensive cost-sharing Program, providing a full suite of cutting-edge ancillary services that are each designed to enhance wellness. When you enroll in a health sharing Program by OneShare Health, you become a Member of a faith-based Community that trusts God, loves sharing, and embraces compassionate care. Join us today!

"A friend loves at all times, and a brother is born for adversity."
Proverbs 17:17 (ESV)