"The Bible tells us anywhere we go God is with us. We can't possibly run from Him, but we can strive to walk day to day in a greater understanding and revelation of His presence." -- Johnny Rez
I became a Christian at a very young age. I was raised in a Christian household by devout parents who were both ministers in my church and a grandmother who sang in the church choir. When I think about it, I really couldn't escape a life close to Jesus!
Over the years, though, my path—which had always been so anchored in my faith—had deviated. A lot. While trying to live life on my own terms, I became addicted to drugs. I was the furthest I'd ever been from God and had no intention of steering back. Until the last time I was arrested.
By this point, I'd already spent a week in jail and was due in court to appeal another two-week sentencing for violating probation. At the last minute, the lawyer my family and I had hired wasn't able to defend me anymore, leaving me to face the terrifying prospect of more jail time, alone. God, however, had other plans.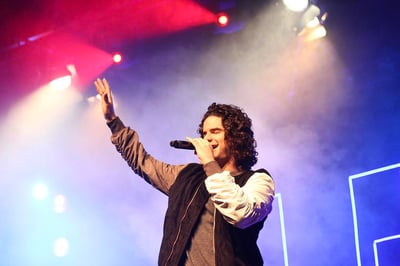 There was another lawyer in the courtroom that day—Lonnie, a man of Jewish descent whose compassionate heart and the act of kindness set the stage for my spiritual one-eighty. Knowing my situation, he stepped in and pled my case. Looking back, I'm certain that if it hadn't been for Lonnie, I wouldn't be where I am, much less who I am, today.
After four arrests, three totaled cars, a week in jail, and six months on house arrest, I'd decided it was time to have a conversation with God. A real conversation. I needed Him to set me back on course, to give me purpose; and that's exactly what he did. Actually, my song "Changed" tells the story of the night I got on my knees to ask for His help, knowing all the while that I had nowhere else to go.
That night, He answered my prayer in a way I never would've expected and set me on the track to freedom. Using my relationship with Him and music as the avenue, He showed me that I had a destiny, and it was in Him.

In the ten years since overcoming my battle with addiction, I've had many real moments with God. In our conversations, He's led me to this understanding: our relationship with the Lord should influence everything we do. Proverbs 3:5-6 tell us,
"Trust in the Lord with all your heart and lean not on your own understanding. In all your ways acknowledge Him and He will make your path straight."
As believers, we can't possibly run from Him, but we can strive to walk day to day in a greater understanding and revelation of His presence. God created us to connect and walk with Him in every area of our lives, even if that might be challenging at times.At 20 years old, I'd become disconnected from Jesus. I'd surrendered to a substance instead of surrendering to Him. Despite these missteps, though, God never renounced me. He stayed with me, embraced me, loved me unconditionally. Today, anywhere I go, every decision I make, big or small, God is with me. He has connected and promoted me greatly, and I really believe it's because of a humble heart and hard work.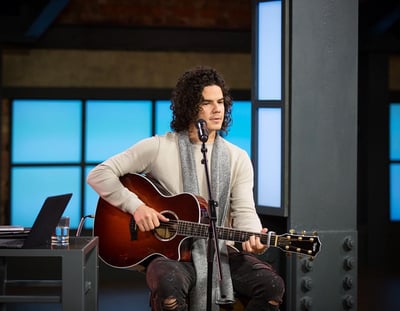 "Commit your way unto the Lord and He will make your plans succeed." Psalms 37:5
Johnny Rez is a Latin Christian Artist from Miami, Florida, and he's teamed up with OneShare Health to help bring faith and compassion back into health care. If you'd like to learn more about our partnership with Johnny, including his story, check out the OneShare Health Blog and Press Page!

Johnny Rez believes in the Mission of Christian health ministries like OneShare. Join our Family today!
For those of you wondering, "What is a health sharing ministry?" we've been helping families access affordable, ACA-exempt health care for years! While health sharing ministries and Christian health care cost-sharing aren't new concepts, here, at OneShare Health, we are blazing a path for our Members to find quality health care and resources that address their unique needs.
With every OneShare Health Membership comes with access to 24/7 Clever HealthTM Smart Virtual Care (Telemedicine) or Teladoc® (in MA) for a 100% Shared Consult Fee, exclusive Membership Discounts, and a Sharing Community that truly cares about your health and well-being. Become a Member today!

"'For I know the plans I have for you,' declares the Lord, 'plans to prosper you and not to harm you, plans to give you hope and a future."
Jeremiah 29:11 (NIV)