The Washington Post reports that most sugar cravings come from a sugar imbalance, but the way we meet that need matters: "The key to balancing blood sugar is to eat foods that prevent too much insulin from being released, such as protein and healthy fats, and consuming only small amounts of sugar (if any)."

Looking for cheap health coverage options? Save up to 50% or more here!
If you don't want to go the Obamacare route with Open Enrollment, and also want to save money on your care, check out our Health Care Sharing Ministry that's exempt from the ACA. OneShare Health is an alternative to traditional insurance coverage, we are a Health Care Sharing Ministry that could start saving you thousands per year on your healthcare! Click below to learn more or get your free OneShare Health quote today.

If you have a sweet tooth and are wondering how to have a heart healthy diet, don't worry — there are alternatives to getting your sweet fix. Before we explore some of the unexpected ways to kick the habit and satiate your sweet tooth at the same time, let's define the kind of sugar we're talking about: added sugar.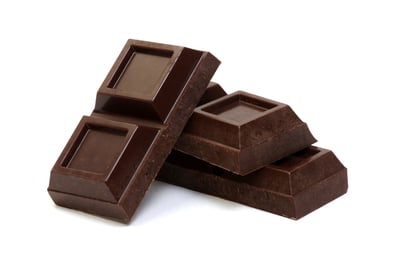 Added sugars, according to the FDA, include sugars that are added during the processing of foods (such as sucrose or dextrose), foods packaged as sweeteners (such as table sugar), sugars from syrups and honey, and sugars from concentrated fruit or vegetable juices. These are not the naturally-occurring sugars found in fruits and vegetables or milk products. Take care to define the difference to better understand what you can and cannot keep in your healthy diet.
Protein and fat are two important factors in kicking the sugar habit. One unexpected way to add in healthy fats is by substituting dark chocolate. You may be thinking, "How is dark chocolate healthy?" While dark chocolate (like most sweet treats) is best consumed in moderation, the Cleveland Clinic reports the fatty acid profile of cocoa and dark chocolate contains mostly oleic acid (a heart-healthy fat also found in olive oil), stearic acid and palmitic acid.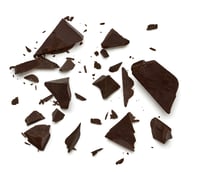 In fact, in a study of men aged 80 and older in the Netherlands, cocoa was found to reduce the risk of death from heart disease by 50% over 15 years. Because dark chocolate can increase the flow of blood in the body, there are several possible added benefits alongside this reduced risk.
Be sure to focus on the quality of the chocolate. Dark chocolate with 70-85% cocoa can support your fiber, iron and magnesium needs, as well as copper and manganese. Quality dark chocolate contains antioxidants and other minerals that could improve brain function and blood flow, lower blood pressure, and may even decrease heart disease risk. Having a square or two is good for your health.
A heart healthy diet doesn't have to be devoid of flavor. Treats like dark chocolate can actually be good for your health, but the key is to choose quality products. Be purposeful with your diet so you can maintain a healthy, balanced and flavorful life.

Save up to 50% or more on your family's health care! Input your ZIP Code below for a free OneShare Health quote!

"Give, and it will be given to you. A good measure, pressed down, shaken together and running over, will be poured into your lap. For with the measure you use, it will be measured to you."
Luke 6:38 (NIV)