"When I was three years old, I heard the words 'Sing, Johnny, sing' in my heart. I feel God was imprinting His calling and gifting in my life at that moment. Ever since then, as a small child, I carried music everywhere I went."
- Johnny Rez
Ten years ago, Miami native Jonathan Perez was battling a drug addiction. After multiple run-ins with the law, he found freedom from his demons and a new sense of faith and purpose through Christ. Today, he is known worldwide as Christian musician "Johnny Rez," his music a true testament to God's will and triumph in the midst of valleys beyond measure.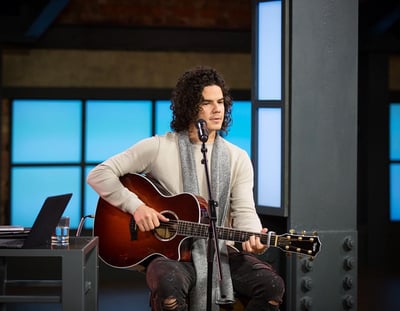 Why are people like you choosing OneShare Health over other Christian health ministries? Find out today.
Health sharing ministries across the nation can't compete with OneShare Health's superior Member experience. In fact, in addition to our affordable, ACA-exempt Programs, OneShare proves just how dedicated we are to improving your Christian health care cost-sharing experience by offering services like Member Support, which answers questions like, "What is a health sharing ministry?" and provides guidance in understanding your chosen OneShare Health Membership. Become a Member of our Sharing Community today! We can't wait to serve you.
God and music have been at the forefront of Johnny's life since his calling was revealed to him one night back in 2010. Had it not been for this particular communion with The Almighty, the 30-year-old predicted that his path would not have been so clearly defined as it is today.
"God answered my prayer in a way I would've never expected," Johnny recalled, "and set me on the track to freedom, using my relationship with Him and music as the avenue."
Since then, Johnny said he has continually called upon his Cuban-American background and passion for ministry to perform music worldwide in both English and Spanish.
"Music and being a performer have […] become platforms and expressions of God's grace in my life," said Johnny. "In a very difficult season, God used music to give me purpose and to cause me to walk in the destiny He has for me. Today, being a performer and showing the world God's faithfulness is my greatest calling."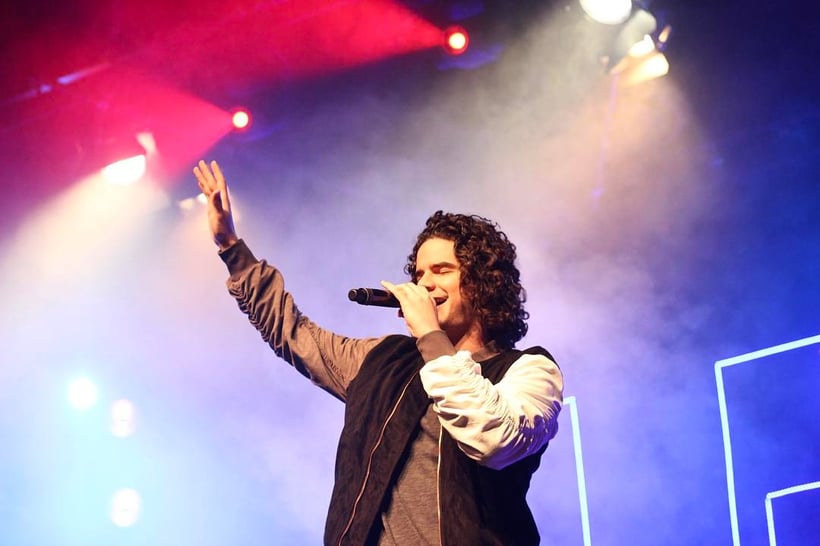 In the past, Johnny's talent has earned him the unique privilege of performing on American Idol and competing on Season 11 of The Voice; singing background vocals for Demi Lovato; and, sharing the stage with American gospel singers Tye Tribbett, Erica Campbell, and Kim Burrell, as well as Ricky Martin, Kenny Lattimore, and Marcos Witt. In addition to several TV network appearances, he's also performed on the Latin GRAMMY Awards®, iHeartRadio's Jingle Ball Tour, NASCAR, and the American Music Awards (AMAs).
Today, the Christian musician is working on new singles for release in 2020 and into 2021. He hosts a bi-weekly Zoom Bible Connect session with viewers from over 14 Latin American countries and an audience of more than 200 people who connects 'live' every broadcast. There, he leads an international community in prayer and worship.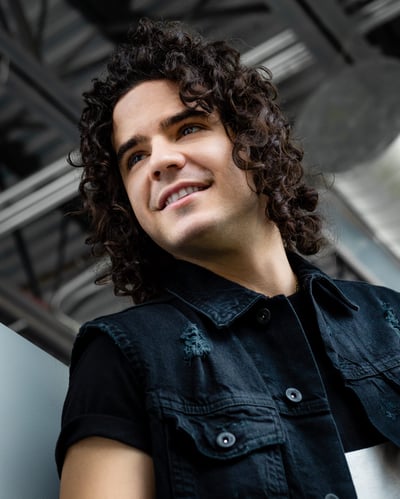 When asked about his greatest influences, Johnny, who grew up in a Christian home, attributed his affinity for music and ministry to his late grandmother. He said her love for Christ manifested into singing in the church choir and writing poetry for Him, which Johnny remembers doing himself at the age of seven.
"I was in the back of the church and couldn't help but pen a melody and words of praise to Jesus," he recalled. "I was young, but, somehow, I understood the importance of using our gifts and creativity to worship God. Later on in life, I'd write all sorts of songs—songs about love, girls, life experiences, and hurt. But it's the music that connects us to the Father and increases our faith, that gives us fulfillment and takes us where we need to be."
As a Christian artist, Johnny has performed in places like Trinidad and Tobago, the Bahamas, Guatemala, Colombia, Mexico, Peru, New York City, London, and Paris. He's led worship and been featured at both Alpha & Omega Church and Metro Life Church in Miami, Florida; Fellowship Church in Dallas, Texas; as well as other churches and ministries locally and across the nation.
But Johnny said he wasn't always convinced that his music should take on Christian themes.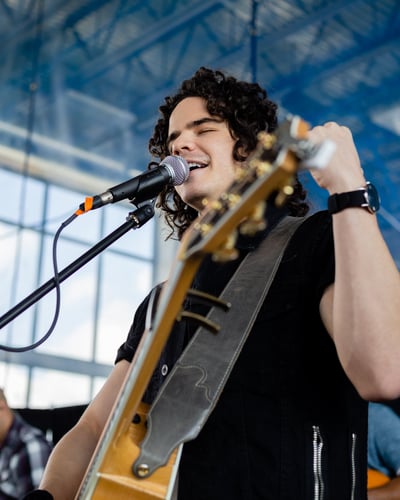 "About two years ago," he explained, "I began to see God opening great doors for me in the Christian music industry. I knew He called me to serve Him and to do music, but I still had my heart set on releasing secular songs. I began the transition to writing faith-based music for a Christian album at that time."
He said that his defining moment as a Christian musician happened during the COVID-19 pandemic after he'd decided to release a video of encouragement complete with a Bible verse. At that moment, Johnny said the response he received from his followers was so great that he decided to continue releasing more encouraging videos on social media.
"During these past few months," said Johnny, "I've seen God's multiplication in my career in every single way, and it's all been from being laser-focused on what He's called me to do."
Regarding his outreach, Johnny said he hopes his music will convey the following message:
"No matter where you are or who you are, there is hope. God knows you and loves you. He's created you with a purpose, and you're not meant to walk this life alone. There is joy, peace, and victory in Him who fashioned you with a destiny. His name is Jesus."

"'For I know the plans I have for you,' declares the Lord, 'plans to prosper you and not to harm you, plans to give you hope and a future."
Jeremiah 29:11 (NIV)