Christian cost-sharing ministries like OneShare Health are 100% committed to the health and happiness of our valued Sharing Family, which is why two of our OneShare Health Memberships, the Classic and Complete Programs, include Preventive Services.
Preventive care is the most important step you can take to manage your health, as many of the risk factors leading to illness and premature death are preventable. Let's break down Eligible* Preventive Services including Wellness Visits and how sharing works on our Classic and Complete Programs!
*Sharing Eligibility is subject to Program Guidelines, limitations, Maximums, and Pre-Existing Condition Exclusions. Refer to membership guide for full details of sharing eligibility.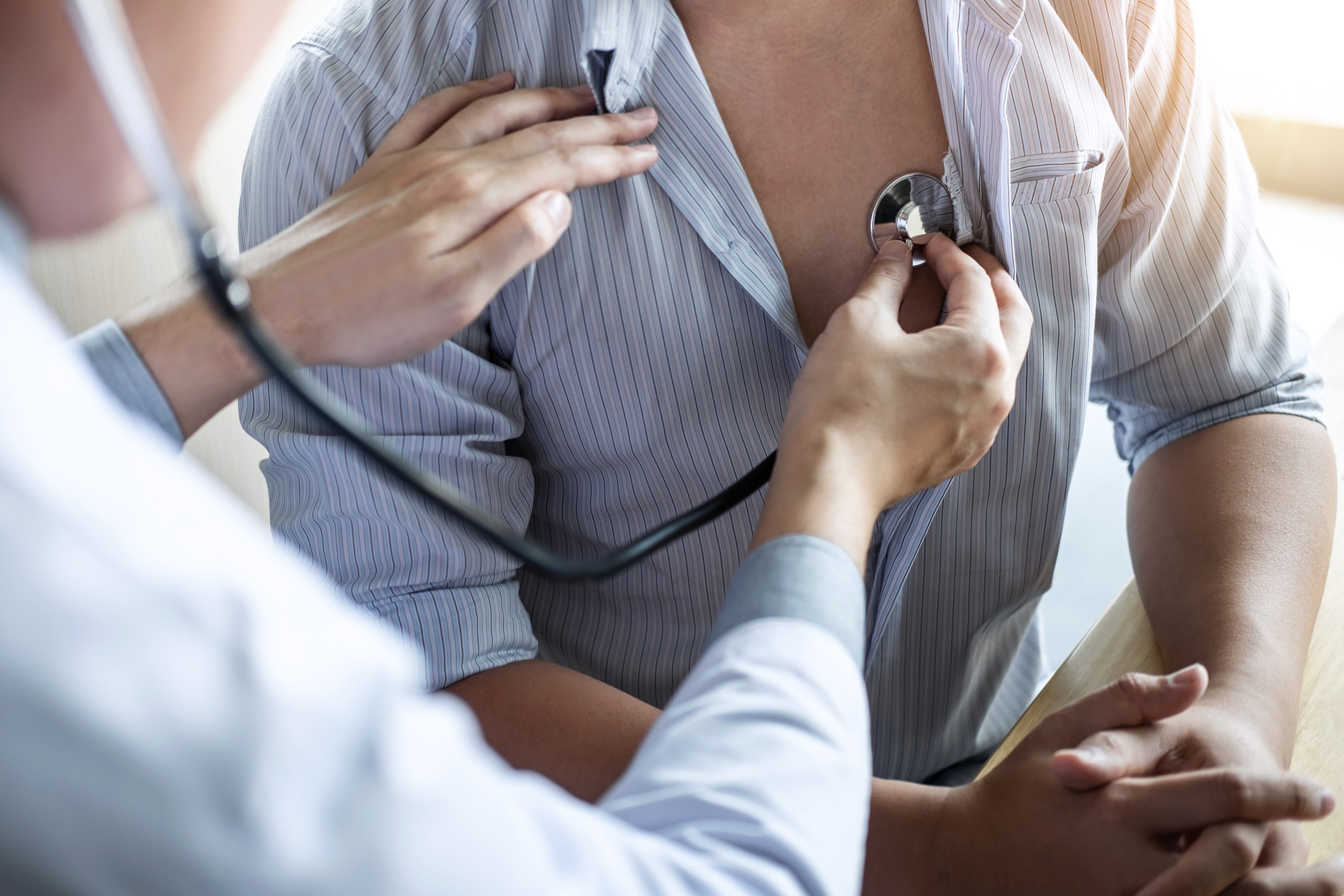 How do Christian health share ministries work?
OneShare Health is a Health Care Sharing Ministry that brings together individuals who believe in compassionate care and the concept of medical sharing. What is medical sharing? Each month, our Members contribute to a collective pool of funds that are then used to help others within our ministry as Eligible medical needs arise. OneShare Health reviews prove that our Members are reaping the benefits of healthy, accountable living through our industry-leading medical cost-sharing Programs. Join our Sharing Family today and start living your best life.
What does OneShare Health consider to be Preventive Services?
At OneShare Health, Preventive Services are defined as "Routine health care that includes checkups, patient counseling and screening to prevent illness, disease, and other health-related problems."
Which Christian medical-sharing Programs at OneShare Health include Preventive Services?
All Tiers (Basic, Crown, and Enhanced) of our Classic and Complete Programs include Preventive Services and one (1) Wellness Visit. Eligible Preventive Services* include but are not limited to Immunizations, Age-/Gender-Appropriate Adult Counseling, Children and Adult Screening Services, and more.
*Preventive Services as defined by the Program Guide. See Member Guidebook for a full list of Eligible Preventive Services.
How long until Preventive Services are Eligible for Sharing on the Classic and Complete Program?
After a 90-Day Waiting Period, excluding immunizations, Preventive Services and one (1) Wellness Visit are Eligible for Sharing, up to $1,000 Maximum Sharing per Member per Program Year.
What is included in a Wellness Visit?
An annual Wellness Visit, or annual GYN, is prevention-focused and not medically necessary to treat an illness or injury. It includes past medical, social and family history; complete physical exam and review of body systems; age-/gender-appropriate screening tests including but not limited to preventive mammograms and colonoscopies; review of medications; Immunizations and counseling/anticipatory guidance/risk factor reduction interventions.
Keep in mind, on the Classic Program, Wellness Visits are not applied towards the allotted PCP visits. A full list of Eligible Preventive Services and Immunizations can be found in your Membership Guidebook.
Does the ISA apply to Preventive Services and Wellness Visits?
On the Classic Program, Individual Sharing Amount ("ISA") does not apply to Preventive Services Eligible In and Out-of-Network after a 90-Day Waiting Period, up to $1,000 per Program Year. Out-of-Network sharing reimbursement is based on the lesser of the Out-of-Network provider actual billed amount or Maximum Reasonable Guidelines for Eligible Services provided.
On the Complete Program, after a 90-Day Waiting Period, In Network services are Eligible, up to $1,000 per Program Year. Out-of-Network Services are Eligible after the ISA is met, subject to the sharing percentages and Program Guidelines, up to $1,000 per Program Year.
For more answers to your questions, visit OneShare Health's Knowledge Base or check out "FAQ: What Are the Definitions of Health Share Terminology?" on our Christian health blog. Remember, your health is our top priority so take care of your body and schedule your check-up today!

"And my God will supply every need of yours according to his riches in glory in Christ Jesus."
Philippians 4:19 (ESV)

ONESHARE HEALTH, LLC (ONESHARE) IS NOT AN INSURANCE COMPANY BUT A RELIGIOUS HEALTH CARE SHARING MINISTRY (HCSM) THAT FACILITATES THE SHARING OF MEDICAL EXPENSES AMONG MEMBERS. As with all HCSMs under 26 USC § 5000A(d)(2)(B)(ii), OneShare's members are exempt from the ACA individual mandate. OneShare does not assume any legal risk or obligation for payment of member medical expenses. Neither OneShare nor its members guarantee or promise that medical bills will be paid or shared by the membership. Available nationwide, but please check https://www.onesharehealth.com/legal-notices for the most up to date state availability listing.
Enrollment in OneShare is not a contract for insurance. Participation in OneShare is voluntary. Enrollment as a OneShare member is voluntary, and the sharing of monetary contributions is voluntary. You are free to cancel your membership at any time. OneShare requests that a voluntary sharing contribution be made for each month you are enrolled, to facilitate the sharing of requests published on behalf of other members.