As a OneShare Health Member, you deserve the freedom to choose a healthcare Provider; to go to any hospital or Facility you choose! But, to bring you this no-restriction freedom of choice, we use what we call our "Fair and Reasonable Sharing method."
In most cases, your Provider accepts our Fair and Reasonable Amount as payment in full. But what happens if you later receive a balance bill for those services? Let's break it down. 

Save up to 50% or more on your family's health care! Input your ZIP Code below for a free OneShare Health quote!

Through OneShare Health's Fair and Reasonable Sharing method, we work behind the scenes to ensure you receive a fair deal on your Eligible Physician, Inpatient, Outpatient, Hospital, Surgery Center, or Clinical Lab Facility services. Learn more about how Fair and Reasonable Sharing works here!
What is a balance bill?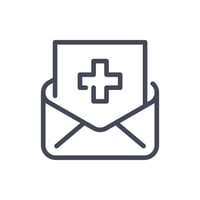 To help you understand what balance billing is, we must first explain the Fair and Reasonable Sharing method we use to keep Member costs down. Fair and Reasonable Sharing is OneShare Health's model that facilitates sharing at a fair amount when compared to services performed. We start with approving an amount based upon a percentage above the Provider's Medicare rate. If a Provider does not accept that amount, we will advocate on your behalf with the Provider to significantly reduce their charges, when appropriate.
In cases where the Provider (typically the Provider Billing Department) overcharges for services, you may receive a balance bill. We will contact the Provider Billing Department to discuss the charge(s) and attempt to negotiate a fair and reasonable price for the services performed.
OneShare is always working to help our Members pay less and have a good experience. That's why we use Fair and Reasonable Sharing for the following: Inpatient or Outpatient services that are given in a Hospital, Surgery Centers, Clinical Labs, and Services from doctors not listed in the My Choice Provider Locator. 
What do I do if I receive a balance bill?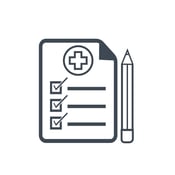 If you get a balance bill from a health care Provider, the first thing you should do is check to make sure that it is an itemized bill and that it is legitimate. 
There are tens of thousands of medical billing codes, making it easy for a medical coder to type in the wrong numbers and bill a patient for a procedure or service they didn't receive. Some estimate that up to 80% of all medical bills contain errors. Due to these occasional instances of billing departments getting mixed up, there's a chance you could have been sent a statement by mistake. 
Take these steps to protect yourself and make sure the balance bill you've received is valid:
Carefully read over your bill and check that the services you received are accurate; ensure your name, contact information, and birthdate are correct and verify the date or dates of service.
If your bill is not itemized, you have the right to ask for an itemized invoice that lists every service and charge. Hospitals usually will not give you an itemized bill unless you ask for one. You can easily request an itemized bill from the Provider's office or Facility which initially sent your balance bill.
In rare instances, a doctor not listed in the My Choice Provider Locator will simply refuse to negotiate, leaving a Member with some additional sharing responsibility (this does not apply to Hospitals, Facilities, and Labs). Make sure to check the My Choice Provider Locator when looking for a doctor to visit.
Yes — we insist, actually! We will contact your Provider as your advocate and work towards a fair and reasonable resolution.
But how exactly does OneShare Health work towards the fair and reasonable resolution of your balance bill? Here's an overview!
If you need to schedule services at an Inpatient or Outpatient Hospital setting, Surgery, or Clinical Lab, call OneShare Health at least 10 days before your visit so we can help you find a Facility. This will help prevent you from getting any balance bills after your care.
If you do happen to receive a bill for the cost of your Eligible service, take a picture of the front and back of all pages as well as the front and back of your OneShare Health Member ID Card. Then email this documentation to: Correspondence@OneShareHealth.com
We'll take it from there! After receiving this required information, OneShare Health will step in to negotiate the cost of your service stated in your bill. 
For balance bills greater than $50,000 and Members at certain income levels, OneShare Health will work to ensure you are able to get all available reductions and discounts.


If you need assistance or want more information on balance billing or Fair and Reasonable Sharing, please contact Member Support at (855) 699-1274, Monday through Friday, 8 am — 6 pm CST, or by email at MemberSupport@OneShareHealth.com.
Read more about Fair and Reasonable Pricing and OneShare Health's Freedom of Choice on our Knowledge Base! 

Save up to 50% or more on health care!
If you don't want to go the Obamacare route, and also want to save money on your care, check out our Health Care Sharing Ministry that's exempt from the ACA. OneShare Health is an alternative to traditional insurance coverage, we are a Health Care Sharing Ministry that could start saving you thousands per year on your healthcare!
Click below to learn more or get your free OneShare Health quote today.

"Do nothing out of selfish ambition or vain conceit. Rather, in humility value others above yourselves, not looking to your own interests but each of you to the interests of the others."
Philippians 2:3-4 (NIV)