As you know, OneShare Health is all about providing affordable health care sharing options for our growing Faith Community, and our partnership with the First Health ® Provider Network is one way we're able to do this. As a Member of our Health Care Sharing Ministry, you'll enjoy access to trusted, quality providers who offer discounted prices through the First Health Network.
But, how do you search for In Network providers before scheduling an appointment?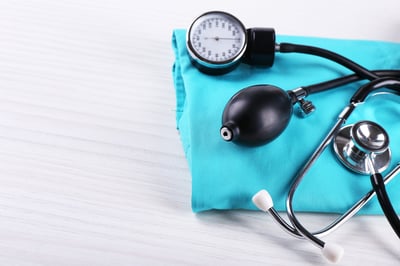 What is the First Health® Provider Network?
First Health is an NCQA-accredited Provider Network that has strong provider relationships with more than 5,700 hospitals, over 120,000 ancillary facilities, and over 780,000 professional providers at over 1.5 million health care service locations across all 50 states!
With First Health, Members can Access some of the top hospitals in the country, including Johns Hopkins Hospital, Stanford Health Care-Stanford Hospital, UCLA Medical Center, and Yale New Haven Hospital!
Use the OneShare Health find a doctor tool to find a OneShare Health provider list, or nominate your doctor to be part of the first health provider network.
How Do I See if My Provider is in the First Health Network?
To check whether your provider is part of the First Health Network, visit the First Health Provider Search page. This online search tool provides the most up-to-date and detailed provider information, 24 hours a day, 7 days a week. You can even sort, refine, save your results, or create a list of providers to print or reference later!
What if My Provider is Not In Network?
Not to worry! While OneShare Health is proud to offer our Members the ability to select which providers they use when addressing their health care needs (even if that means the provider is Out-of-Network), you may also help your provider become part of the First Health Network. Click here to get started on the Provider Nomination Process.
Should I Let My Provider Know I'm Part of the First Health Network?
Yes! While OneShare Health and First Health have partnered together to bring you access to the best possible care, we are still separate entities. When visiting a provider for a health care need, it is your responsibility, as a OneShare Member, to ask if the provider accepts OneShare Health through First Health® since it is First Health, not OneShare, whose providers and facilities are contracted and tending to your specific health care needs.
Most of the time, providers are familiar with First Health. However, if you do not mention that you are a part of this network, it's possible they will not accept OneShare Health.
Remember, OneShare Member Support is available to assist you with your search as well! They can be reached by phone at (833) 546-4478, Monday through Friday, 8am — 6pm CST, or by email at MemberSupport@onesharehealth.com. And, as always, the OneShare Knowledge Base is full of helpful information, too.

OneShare Health insurance providers are part of the first health network. Become a Member of our alternative to Christian health insurance and find your OneShare Health provider today!
Is spirituality important to you? Are you in need of affordable health care? Join OneShare Health's Christian Ministry!
Health care doesn't have to be a maze, nor a chore. At OneShare, we're committed to providing our Faith Community with an affordable and easy pathway to Christian health care. If you're still wondering whether our Health Care Sharing Ministry is legit, take a look at OneShare Health reviews! Our Members love the flexibility of their specific health share Program and the sense of Community OneShare and most other health sharing ministries offer. Become a Member today!

"Give, and it will be given to you. A good measure, pressed down, shaken together and running over, will be poured into your lap. For with the measure you use, it will be measured to you."
Luke 6:38 (NIV)

First Health® is a brand name of First Health Group Corp., an indirect wholly owned subsidiary of Aetna, Inc.