Is insurance for healthy people important, and should you find cheap health insurance options? The answer is yes.
Yes, 100% without a doubt in this world, yes, you need some form of help with health expenses. You may not care what tomorrow could bring, but accidents happen, and having cheap health insurance coverage, or an alternative, is a safety net you will be thankful to have. If you do not like the idea of health insurance, there are Christian health insurance alternatives, providing you with a Program you need, with the support you want all while being budget-friendly. Let's dive deeper
We understand that choosing insurance is a big decision and an investment upfront, but if you needed an emergency room, or any sort of treatment, having a plan or program will help you save money and not cost nearly as much.
Luckily, there are plans/programs designed to be an alternative to insurance for healthy people. For most people, there are Catastrophic options to give you help with emergency expenses without paying a hefty price tag.
If you are interested in learning about Christian health sharing options like OneShare Health, we have some great resources and reviews to help you decide on your best choice. Not only is this an affordable care alternative, but the process also to enroll is just as convenient and all online.


Don't Want Obamacare? You Could Save Up to 50% or More on Your Health Care.
If you don't want to go the Obamacare route with Open Enrollment, and also want to save money on your care, check out our Health Care Sharing Ministry that's exempt from the ACA! Click below to get your free OneShare Health quote today and start saving on your healthcare.

Why is Insurance for Healthy People Important?
Having insurance is like buying an umbrella. While it will not rain every day, but it's good to know that when it does, you are covered. And that's a good feeling. You never quite know when you are going to need coverage. Hospital bills for an emergency are more likely to cost more than any health insurance.
Another plus to having insurance even when you are healthy, is being able to be proactive about your health. Many young people do not go to the doctor because they do not have insurance and that makes it too expensive. Not visiting a doctor for Preventive Services or Wellness Visits causes health concerns to go untreated or missed. On the other hand, having something other than insurance for healthy people gives you relief knowing everything is okay with your body.
If you are interested in a cheap health insurance alternative, for the help you need without a high-end cost, OneShare Health has three different health care sharing Programs for you to choose from. If you are looking for an alternative to insurance for healthy people, we recommend checking out our Catastrophic Program.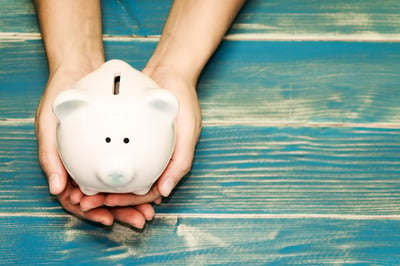 The OneShare Health Catastrophic Program is an ideal alternative when looking for a cheap health coverage alternative. This Program is for individuals in good health who want Catastrophic healthcare that suits their needs and fits their budget. There is no need to pay a monthly premium for a complete health insurance plan that you won't use. Catastrophic health sharing Programs let you save money while remaining in good hands in case of an emergency. Plus, our Catastrophic care is a great way to bless others by sharing in the medical needs of our Community for our lowest Contribution!
The best Feature of OneShare's Catastrophic Program is the ability to use Clever HealthTM Smart Virtual Care. This includes both a 24/7/365 Mental Health Chat & Telemedicine. Both Features are great for when you have a busy schedule and need care. Our Mental Health Chat provides excellent anxiety coping techniques and can be there for you when you need to talk to something. Clever Health'sTM Telemedicine Feature saves you time when it comes to health needs, you do not need to visit an actual office for acute illnesses.
To start your enrollment with OneShare Health, get started with a quote today!
Why is OneShare Health the Best Cheap Health Coverage Alternative for You?
Affordable health care is different when it comes to OneShare Programs, not only do we offer cheap health coverage alternatives, but we facilitate the sharing of our Members' medical bills, and our advocacy for your mental, physical and spiritual health is unique.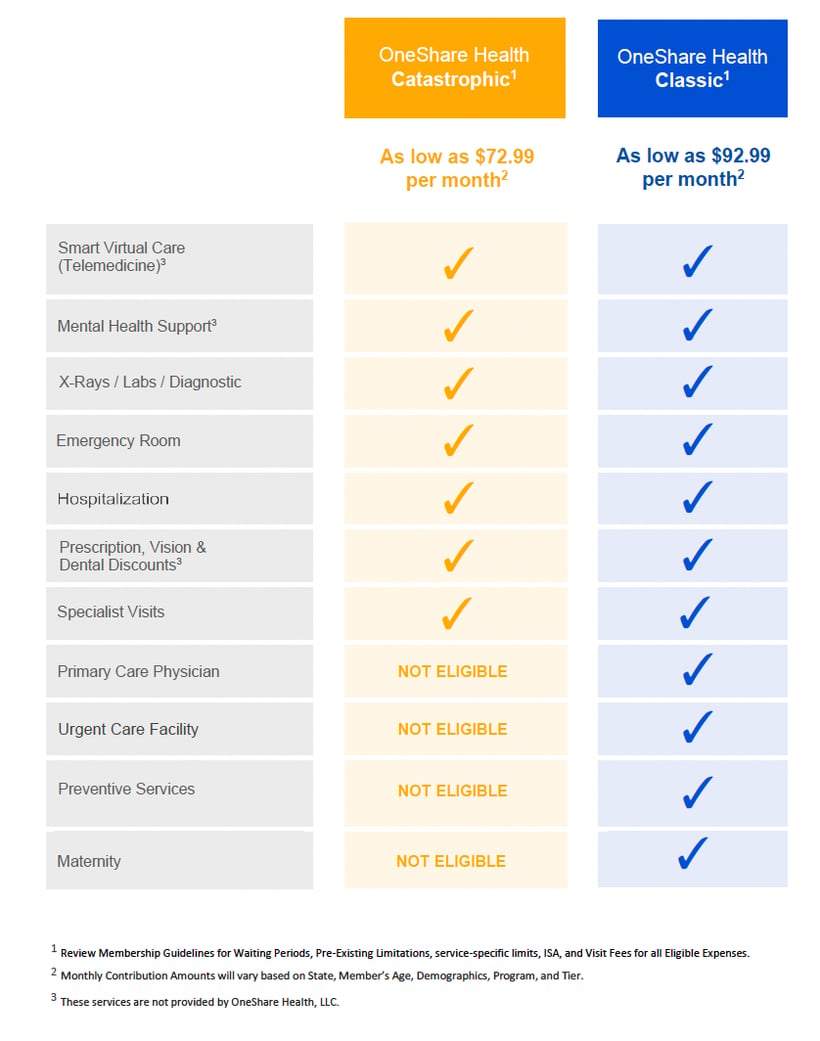 Our Programs have unique options for both men and women to keep their minds and bodies healthy. Each Tier and Program is designed to give maximum health sharing with a minimum budget. With Features like Preventive Care, Maternity, Emergency Room, Hospitalization, Surgery, Specialist, Urgent Care, and much more we want to have healthy Christian women and men being taken care of.
The best part, regardless of which Program you end up choosing, OneShare Health offers lots of beneficial Features, including 24/7 Clever HealthTM Smart Virtual Care (Telemedicine) that is 100% Shared, and discounts on the Medical Services1 you need most, like Prescriptions, Vision, Dental, Diabetic Supplies, and much more!
How Do I Get Cheap Health Coverage that Works for Healthy People?
Being young and healthy has its perks. You are more likely to qualify for cheap health care coverage since you are low maintenance for health needs. Before you get it in your head that health insurance is too expensive, look around the Health Insurance Marketplace® during Open Enrollment to find the best deal on health insurance, or you could look for a different option.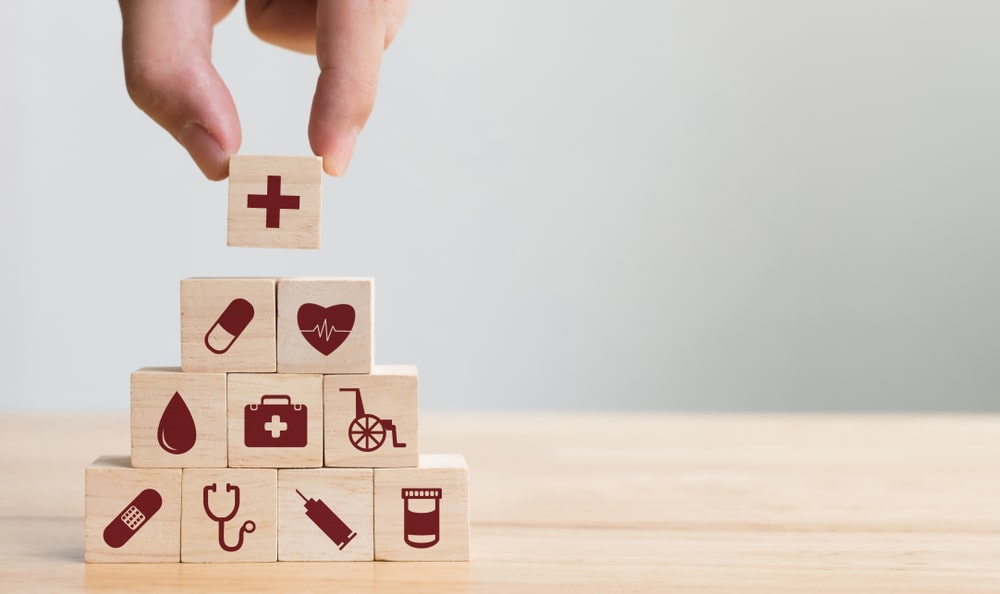 Another possibility for a cheap health insurance alternative would be a health sharing ministry, like OneShare Health.
If you are looking for an insurance alternative for healthy people, our Catastrophic Program would be a great fit. This Program allows you to have low monthly contributions while also blessing others with your contribution. Even on the cheapest Program, you will have access to next-day Effective Dates, Discount Services, and the nationwide Provider Network so you can keep your doctor.
Insurance for healthy people doesn't have to be the same old story, find other options to cheap health coverage and cheap health insurance that's not a part of the ACA. Healthy Christian women and men can find an alternative to Christian health insurance like OneShare Health as different kind of cheap health coverage to fit their needs.
How Do I Enroll in a Health Care Sharing Program?
If you are still weighing your options for health care this year, check out our OneShare Health Reviews, a look at Members' insights about our Programs. Our goal is to put health care back in the hands of our Members, and we take pride in knowing that all our Members are more than just a number.
If you are interested in enrolling in a cheap health insurance alternative, know that with OneShare we have a simple online enrolling process with next-day Effective Dates, no need to wait around for Open Enrollment.
To start your enrollment in a cost-saving medical sharing Program that fits your healthy lifestyle, grab a free OneShare Health quote by filling out the form below!
In conclusion, even if you're healthy, cheap health insurance for healthy people is a must. And, if you're on a budget, cheap health coverage still needs to be obtained. Luckily, you can find a Program you can afford with OneShare Health's alternative to Christian health insurance for healthy Christian women and men!

"Share with the Lord's people who are in need. Practice hospitality."
Romans 12:13 (NIV)

1 Prescription Discount Programs are not owned or operated by OneShare Health, but made available to Members by Careington and/or Clever Health™, depending on the Program or state in which the Member is enrolled. Members in Washington state are eligible for the state's WPDP Discount Card through the Washington State HCA. Other Discount Programs for Services like Vision, Dental, Diabetic Supplies, Labs, or Hearing are not owned or operated by OneShare Health, but made available to Members by Careington in most states and in most Programs.