There isn't a soul around that enjoys paying for health care expenses. Fortunately, OneShare Health is a Christian Health Care Sharing Ministry (HCSM) that facilitates the payment of Eligible health care costs using modern, first-class processes for the sake of our Members. Unfamiliar with medical expense sharing and how to submit a Sharing Request? We break it down below!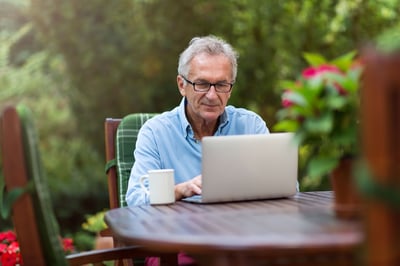 What is Christian health care cost-sharing? Better yet, what is a health sharing ministry?
As a Christian-based health sharing ministry, OneShare Health provides an unparalleled Member experience by helping facilitate the sharing of Eligible medical needs within our Sharing Community. Our Members share the burden of paying for Eligible medical expenses by voluntarily contributing a portion of their Monthly Contribution Amount to others as needs arise. Medical expense sharing is available to all who have a OneShare Health Membership, so become a Member and experience the OneShare difference today.
How does health care sharing work? At OneShare Health, our Members voluntarily share medical expenses with one another, and OneShare facilitates this medical expense sharing via their OneShareBox account. Here's how it works:
Each month, a portion of your Monthly Contribution is designated to your OneShareBox account.
When a health care need arises, select a Network provider for medical assistance. First Health® Network has strong relationships with providers at over 1.5 million health care service locations. Using the First Health® Provider Search tool, our Members can easily find In Network health care providers whenever and wherever. Your provider can even access the Provider Portal to view your Sharing Requests!
At the time of Visit, present your Member ID card to your provider. Of course, if your provider does not accept your Member ID card and requires payment at the point of service, you can submit your itemized bill(s) for consideration of reimbursement of Eligible sharing expenses!

Providers

can

use the information below to submit bills electronically to OneShare.



Afterward, fill out an Expense Sharing Request Form and submit it to OneShare Health using the contact information below.

If

your

provider is unwilling to submit a bill directly to OneShare

, request

a copy of your receipt and an itemized statement.





Then

,

you

may

fill out and submit an

Expense Sharing Request

For

m

(Form is available in your Member Portal), then email, fax, or mail your completed

form

and any related medical bills, itemized statement

(s)

, and rec

e

ipt

(s)

to OneShare Health.  





Email:

Sharing@OneShareHealth.com



Fax Number:

682-651-7397





Mailing Address:




PO BOX 825




Uniontown, OH 44685





Please note that the

email address Sharing@OneShareHealth.com will fax your completed form and any related medical bills to OneShare Health. Please do not contact this email address with anything other than the Expense Sharing Request Form you wish to fax to OneShare Health. If you need assistance, please contact Member Support at (855) 699-1274, Monday through Friday, 8am — 6pm CST, or by email at MemberSupport@onesharehealth.com.

OneShare Health will determine Sharing Eligibility for your request. After we process your

form

, and your request has been submitted for Member sharing, OneShare will send you an Explanation of Sharing (EOS). 

Inside, you'll find 1) the charges from your health care Visit that have been shared by other Members, 2) the charges applied to your Individual Sharing Amount (ISA), and 3) any other charges that were not shared (i.e. what you are responsible for paying to your health care provider).



Your Sharing Request is submitted.

Read more about how long it takes a Sharing Request to process, here.
As always, OneShare Member Support is available to help guide you through the sharing process and provide an exceptional Member experience. They can be reached by phone at (855) 699-1274, Monday through Friday, 8am — 6pm CST, or by email at MemberSupport@onesharehealth.com.

"God is not unjust; he will not forget your work and the love you have shown him as you have helped his people and continue to help them."
Hebrews 6:10 (NIV)