Learn more about how our Discount Services, courtesy of Careington, are designed to bring you quality savings on your health care.
"The diversity and expertise of Careington's people create an extraordinary suite of products and services designed to provide unparalleled network provider access, significant savings, and unsurpassed value to any client or customer." – Careington's website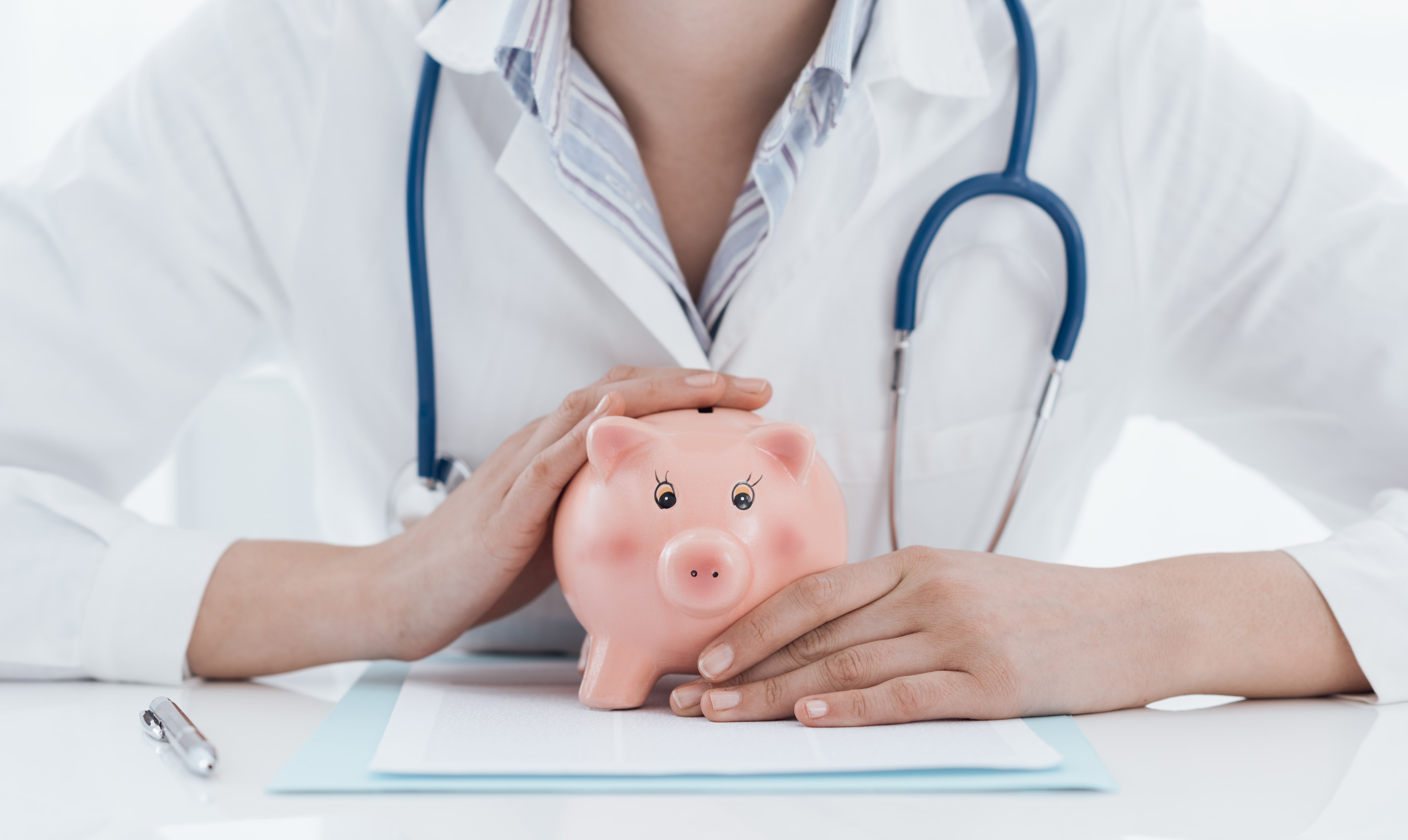 Let's face it: maintaining our physical health requires maintenance, and that maintenance can be expensive depending on what kind of Discount Services are provided by your health care program.
At OneShare Health—a Health Care Sharing Ministry (HCSM) that puts its Members first—we work hard to ensure our Members receive not only the best possible care, but care at a cost they can afford. That's why we've partnered with Careington, a leading provider of Discount Programs2,3 for health, wellness, and lifestyle services. Their Discount Programs have enabled OneShare to enhance our medical cost-sharing Programs, making them even more comprehensive and affordable for our Members!
Who is Careington?
As one of the most recognized professional dental networks in the nation, Careington provider networks are a leader in Member-transparent pricing with robust fee schedules. But their discount solutions extend beyond dental care, too! What does this mean for you? Right now, Members of OneShare Health can take advantage of multiple health care savings courtesy of Careington.
As you know, your OneShare Health Membership includes a wealth of Discount Programs* on Labs, Vision, Dental, Hearing Care, Diabetic Supplies, prescriptions, and so much more. In fact, Classic and Complete Members enjoy 20% to 60% savings on most dental procedures, 20% to 40% discounts off the retail price of eyewear, and savings ranging from 40% to 50% off LASIK surgery thanks to OneShare Health and Careington!
Dental Discounts, Vision Care, Telemedicine1, Prescription Savings2, LifeLine Screenings3—you'll find all of these Discount Programs and more when you become a valued Member of our Health Care Sharing Ministry. (For complete details on these Discount Programs, visit your Membership Guidebook.) Thanks to our unique partnership with Careington, fees for the things we need to stay on top of our health are more manageable, so you and your loved ones can continue living joyful lives. Learn more about Careington by visiting their website today!
1 Telemedicine is not owned or operated by OneShare Health, LLC, but made available to OneShare Members by DialCare®.
2 The Prescription Discount Program in not owned or operated by OneShare Health, LLC, but made available to OneShare Members by Careington.
3 None of the Discount Services noted in this article are available in AK or HI, and blood screenings are not available in MD, NV or RI.
Looking for some more information on some of the exclusive features mentioned above? Visit the OneShare Health Knowledge Base or check out more of the One Share, One Voice Blog to get answers to new Member FAQs including "How does medical sharing work?" "What is Telemedicine?" "How does Telemedicine work?" and more!

Is OneShare Health legit? Yes! Become a Member of OneShare Health's Ministry: health care and wellness start here.
OneShare Health is here for you and your loved ones. As Christians, we believe in the teachings of Jesus Christ, and our Programs are designed to spread compassionate care and refresh others in their time of need. In fact, our partnership with First Health® Network enables 96% of the U.S. population access to a credentialed network provider, while the Healthcare Bluebook app gives Members the ability to easily search for health care providers who meet their budget. Still have questions? OneShare Health reviews will tell you how satisfied our Members are with the features and Discount Services we offer, so check them out today!

"But seek first his kingdom and his righteousness, and all these things will be given to you as well."
Matthew 6:33 (NIV)

ONESHARE HEALTH, LLC (ONESHARE) IS NOT AN INSURANCE COMPANY BUT A RELIGIOUS HEALTH CARE SHARING MINISTRY (HCSM) THAT FACILITATES THE SHARING OF MEDICAL EXPENSES AMONG MEMBERS. As with all HCSMs under 26 USC § 5000A(d)(2)(B)(ii), OneShare's members are exempt from the ACA individual mandate. OneShare does not assume any legal risk or obligation for payment of member medical expenses. Neither OneShare nor its members guarantee or promise that medical bills will be paid or shared by the membership. Available nationwide, but please check www.onesharehealth.com/legal-notices for the most up to date state availability listing.
THE CAREINGTON DISCOUNT PLAN IS NOT INSURANCE and is not intended to replace health insurance. This plan does not meet the minimum creditable coverage requirements under M.G.L. c.111M and 956 CMR 5.00. This plan is not a Qualified Health Plan under the Affordable Care Act. This is not a Medicare prescription drug plan. The range of discounts will vary depending on the type of provider and service. The plan does not pay providers directly. Plan members must pay for all services but will receive a discount from participating providers. The list of participating providers is available at www.OneShareHealth.com. A written list of participating providers is available upon request. Discount Plan Organization and Administrator: Careington International Corporation, 7400 Gaylord Parkway, Frisco, TX 75034; (800) 441-0380. The Careington Discount Plan is not available in VT or WA.
The Careington Discount Plan, DialCare, and NBI services are not operated by OneShare Health, LLC.
Enrollment in OneShare is not a contract for insurance. Participation in OneShare is voluntary. Enrollment as a OneShare member is voluntary, and the sharing of monetary contributions is voluntary. You are free to cancel your membership at any time. OneShare requests that a voluntary sharing contribution be made for each month you are enrolled, to facilitate the sharing of requests published on behalf of other members.