As a Christian non-profit, OneShare Health looks forward to spreading compassionate care as a proud sponsor of such a revered ministry leader
As the New Year unfolds, so, too, does OneShare Health's roster of noteworthy sponsorships. Together, the Health Care Sharing Ministry (HCSM) and Joel Osteen Daily Podcast—a Christian podcast and daily sermon hosted by Mr. Osteen himself—will spread their collective Mission of transforming lives and inspiring joyful communities on the path of life.
Committed to helping his fellowship reach their dreams and "become all God created [them] to be," Pastor Joel Osteen and his wife Victoria lead a full-time ministry at Lakewood Church in Houston, TX. According to the famed minister's website, "There's no greater feeling than being able to help people rise higher and overcome something and feel better about themselves. I think that we're all made to help others, to lift people UP."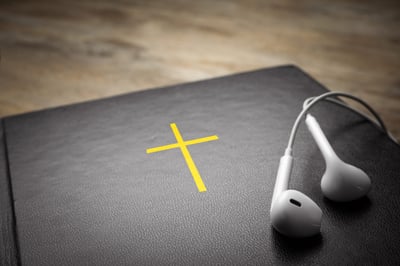 Today, with Osteen in the pulpit, the church draws more than 45,000 weekly attendees as they aspire to as Jesus did when he left the synagogue to go into the marketplace. Osteen and his wife work together to spread a practical message, which is that everyone can "live the abundant life" God is calling them to. OneShare Health is proud to not only further the reach of their message, but to provide another tool for our Members to transform lives, too.
The Christian health share's Interim CEO Buddy Combs said that OneShare Health is fully onboard and eager to begin this next chapter alongside the renowned minister.
"As a proud sponsor of the Joel Osteen Podcast," said Combs, "OneShare Health hopes to spread our Ministry's message far and wide among listeners, including our brothers and sisters in Faith. It isn't often you find someone whose Mission is as steadfast as Pastor Osteen's. His message aligns so closely with our own, and we know this will not only encourage our current Membership, but also spur others who believe in Pastor Osteen's message to join OneShare Health's Ministry and help us spread compassionate care."
OneShare Health has deep roots in the Anabaptist faith, believing that together they can share the burden of medical costs and help others discover a life overflowing with hope, peace, and joy. Today, they have shared over $67.7 million total in medical expenses and have made over $1.7 million in charitable donations through their Mission in Motion initiative.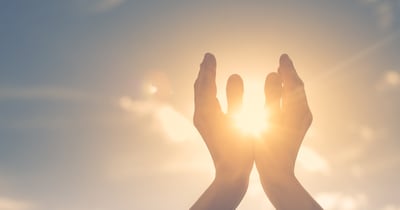 "Like Pastor Osteen, OneShare serves a community of people who trusts God, first and foremost," said Heather Harrington, OneShare's EVP of Marketing, "and God is commanding us to share the burdens of others, to care for them as one would oneself. Our Ministry is committed to doing just that by offering health care sharing Programs that fit a variety of lifestyles and medical needs. We believe these Programs would greatly serve Pastor Osteen's ministry, just as they have our own, and we are absolutely confident that our combined efforts will help countless individuals begin living their best life."
We encourage our Members to visit joelosteen.com and listen to Pastor Osteen's daily sermon by tuning into the Joel Osteen Podcast. You can download on iHeart Radio, iTunes, and Spotify, or listen live on Joel Osteen Radio!

Christian health care is within reach. Become a Member of OneShare Health's Christian medical sharing community today.
While there are many things that set OneShare Health apart from the rest, our Christian roots and affordable health care sharing Programs are first and foremost. Together with our growing Membership, OneShare continues to deliver a superior Member experience, and part of that includes opening our Ministry to Members who need spiritual guidance from our Staff Chaplain. All they have to do is call our Prayer Line number at (877) 293-7481 to get in touch with our Ministry Team. Become a Member of our Christian health share and experience more of the OneShare difference today.

"And my God will supply every need of yours according to his riches in glory in Christ Jesus."
Philippians 4:19 (NIV)

on-Profit Christian Charity OneShare Health and Joel Osteen Podcas
Joel Osteen Ministries and OneShare Health Charity partners as a nonprofit healthcare sharing ministry