OneShare Health is here for you no matter what life might throw your way.
Acknowledging that "Life presents us with challenges at work and at home on a daily basis," OneShare Health and IBH Population Health Solutions have partnered together to bring OneShare Members access to the Behavioral Health Resources / Member Assistance Program (MAP) 1, which provides innovative, technology-based tools and work-life resources for substance abuse, behavioral health, and wellness management.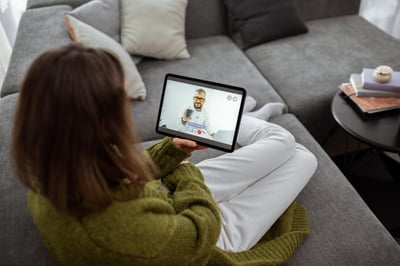 Right now, the Behavioral Health / Member Assistance Program (MAP), in partnership with OneShare, is available to Members of the Catastrophic, Classic, and Complete Programs, which represent the three foundational Programs of our Christian Health Care Sharing Ministry (HCSM). The purpose of MAP resources is to transform lives through behavioral health and wellness engagement, and to deliver clinical expertise, coordinated care, and excellence in customer service that will promote positive outcomes and a return to well-being.
Now, optimal behavioral health is available at your fingertips via an extensive Resource Center that addresses Legal, Financial, and Family Care matters, COVID-19, and more. In fact, take a look at just a few of the many services that are now available to you through the MAP (which you can also easily access via the "IBH Mobile" mental health app):
Childcare & Adult/Eldercare Services

Childcare professionals provide information and support on parenting, school issues, adoption, college planning, teenager challenges, summer camps, daycare, and other important issues for parents.
Specialists assist in finding quality information and services including transportation, meals, exercise, activities, prescription drug information, in-home care, daytime care, and housing.

Financial Help

Thirty (30) consecutive days of free phone consultations for debt counseling, budgeting, college/retirement planning, and taxes, including 25% off certified public accountant services for tax preparation.
Read all of MAP's offerings here or learn more by clicking below.
As a life-giving Health Care Sharing Ministry, OneShare Health believes that health and well-being don't stop at your physical wellness. Life is full of twists and turns that threaten to knock us out of our regular routine—our "comfort zone." But as long as we can keep a positive mindset by engaging in activities that promote mental health, this "threat" isn't quite as ominous. So, in addition to the resources we've already listed by IBH and OneShare, mental health and other common life challenges are addressed through the following MAP services:
Confidential Counseling:

Up to four (4) face-to-face, video, or telephonic counseling sessions for relationship and family issues, stress, anxiety, and other common challenges.

24-Hour Crisis Help:

Toll-free access for you or a family member experiencing a crisis.

Peer Support Groups:

Online support groups for addiction, depression, bipolar, and anxiety.
The MAP, provided to OneShare Members by IBH Solutions, also makes it possible for Members to speak with 'Tess,' the AI Chat-bot, anytime, day or night, for emotional support and check-ins to boost wellness. Just text "Hi" to +1 650 825 9634 to get started!
At OneShare Health, we want you to know, first and foremost, that we are here for you in your time of need. Visit its site page for more information bout the Behavioral Health / Member Assistance Program (MAP), or login or sign-up by clicking below.
As always, feel free to reach out to Member Support by calling (833) 546-4478, Monday through Friday, 8am — 6pm CST. And don't forget to check out the rest of the One Share, One Voice Blog for everything from tips to lift your spirits to your most common Program FAQs to the latest happenings at OneShare!

OneShare Health's Programs are designed for individuals and families looking for an alternative. If that's you, join today!
At our Health Care Sharing Ministry, health care and compassion are at the forefront of our Mission. We believe in the teachings of Jesus Christ and have designed three feature-rich Programs that follow God's commandments to carry each other's burdens and refresh others. Within each Program, Members receive access to features like First Health® Network, Membership Discount Services, behavioral health resources, and much more. Interested? Get your OneShare Health quote, or read OneShare Health reviews to learn all about what sets our health share apart from the rest. Become a Member today!

"But seek first his kingdom and his righteousness, and all these things will be given to you as well."
Matthew 6:33 (NIV)

1The Behavioral Health / Member Assistance Program (MAP) is not owned or operated by OneShare Health and is not a Sharing Service, but is made available to Members by Integrated Behavioral Health (IBH). We do not recommend or endorse any services, procedures, opinions, or consultations provided, and you assume all responsibility in connection with utilizing these services. Nothing available through the OneShare Health or Behavioral Health / Member Assistance Program (MAP) site, or its services, is intended to be and must not be taken to be the practice of behavioral advice, or counseling care from OneShare Health.
First Health® is a brand name of First Health Group Corp., an indirect wholly owned subsidiary of Aetna, Inc.