Is Maternity Eligible for Sharing with OneShare Health? Yes, Maternity Sharing Services are available on the Classic Crown and the Complete Programs.
Motherhood is a beautiful gift from God. And as a Sharing Community, OneShare Health is committed to helping you discover the hope, peace, and joy that every growing family deserves to experience as they embark on this new chapter in life.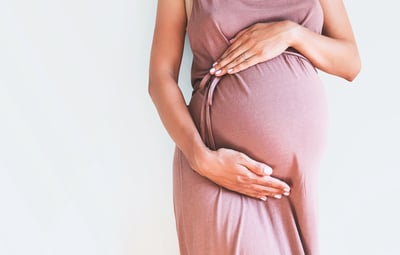 Learn more about Christian health sharing and OneShare Health's medical sharing Programs.
From the Catastrophic to Complete Programs, OneShare Health's health sharing Programs are uniquely designed to meet your needs and provide the utmost quality care. Find your Program now!
Is access to OneShare Health Sharing Services available for expecting mothers?
Yes! Maternity Sharing Services are available on select tiers for our Classic and Complete Programs. Conception must occur after your Membership Effective Date for health sharing to apply.
Please note that Maternity requires OneShare Health Pre-Notification prior to delivery so that our Support Teams may fully assess your needs and discuss what you can expect, your billing options, and how our Sharing works. We want to provide the tools and support you need as you navigate your health care journey, and help you make informed choices for your best care!
How does maternal health care sharing through OneShare Health work?
For a Member whose Program is effective prior to conception, the medical needs for the mother's care pertaining to prenatal, delivery, and related hospital expenses, or birthing center or midwife services, with birthing at home, are Eligible for Sharing. After the Member's ISA is met—and subject to Program Guidelines—In Network Eligible Expenses are shared at the In Network sharing percentage, up to the Maximum Limits listed below:
Natural delivery expenses are shared up to a maximum of $5,000.
C-Section delivery expenses are shared up to a maximum of $8,000.
Complications of delivery expenses are shared up to a maximum of $50,000.
Will mothers have access to maternal health sharing even if their provider is Out-of-Network?
Under the Complete Program, Out-of-Network sharing is not included unless there is a Life-Threatening Emergency, which OneShare Health defines as a "condition which, if not immediately in receipt of medical treatment, has a high likelihood of causing death or causing major irreversible bodily harm." The Member's ISA and Out-of-Network sharing percentages will apply after the Member's ISA is met.
Have more questions regarding Maternity Sharing through OneShare Health? Contact our Member Support Team by phone at (833) 546-4478, Monday through Friday, 8am — 6pm CST.
For more OneShare Health FAQs and information, visit our Knowledge Base!

Become a Member of OneShare's Christian Health Care Sharing Ministry today.
OneShare Health is on a Mission is to inspire healthier, joyful communities on the path of life and to encourage our brothers and sisters in Christ to embrace compassionate care. That's why our medical cost-sharing Programs are flexible, affordable, and straightforward. Become a Member of OneShare Health's Sharing Community and start embracing compassionate care today.

"And my God will supply every need of yours according to his riches in glory in Christ Jesus."
Philippians 4:19 (ESV)

Maternity Sharing Services are available on select tiers for our Classic and Complete programs. Conception must occur after Membership Effective Date.
Dependents 0-24 months, whether born on the Program or enrolled by a new Member with a Newborn, Preventive Services are Shared up to the $1,000 Program Year Max without the 90-Day Waiting Period.