Times get tough. We understand that your mental health is equally as important as your physical health. And that's why OneShare Health has made it a priority to offer our Members resources like online counseling to address common challenges we all face. Stress, anxiety, relationship and family issues, and other factors can create a heavy mental toll. OneShare Health is here to help.
In partnership with IBH Population Solutions, OneShare Health is proud to provide the Behavioral Health / Member Assistance Program (MAP) – a free resource to our Members. Christian sharing ministries like OneShare are unique in how we care for our Members. We're a ministry and we care deeply about the people in our Sharing Community. Our MAP behavioral health resources feature is one way we provide real value and real solutions.

Get free counseling insurance, free therapy insurance, and a free mental health plan included with your OneShare Health Plan!

I'm Confused About Christian Sharing Ministries. Is OneShare Health for Me?
Christian sharing ministries like OneShare Health exist to join like-minded Community Members who share medical costs and a Statement of Beliefs that includes promoting the well-being of its Members. In many ways, OneShare is no different than other Christian ministries. Health cost sharing is just another way we share God's love with our Community. Interested in learning all about our Health Care Sharing Ministry? We'll be glad to tell you more!
Is Online Counseling Included in My MAP Behavioral Health?
When you access IBH counseling through MAP, Members can take advantage of up to four (4) face-to-face, video, or telephonic counseling sessions in addition to a 24-Hour Crisis Hotline. The hotline is a toll-free service that is completely anonymous. These features are included at no additional cost for OneShare Health Members of the Classic, Complete, and Catastrophic Programs. Primary Members and enrolled Dependents can take advantage of these valuable sessions, the toll-free hotline, and the many other resources you'll find on our MAP portal.
Always remember that our Sharing Community is here to support you. Explore the resources in the MAP and don't be afraid to take advantage of your free counseling sessions and other resources. That's what they're here for!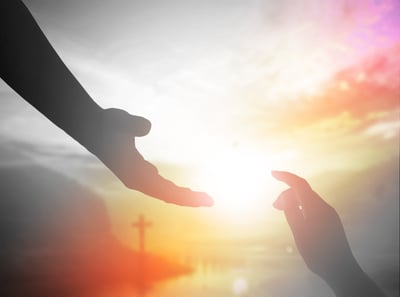 How Do I Access MAP Behavioral Health Options?
As a OneShare Health Member, these free tools can be found at MAP Resources at you.OneShareHealth.com – our new Member-curated YOU portal filled with ideas and pathways to get healthy and stay healthy. This brand new portal provides a way for our Members to curate their own personal MAP experience! The YOU portal offers you resources to enhance your health through education, assistance, and activities built with you in mind.
This is one of the many perks of Membership in a Health Care Sharing Ministry. Behavioral health is important to all of us and OneShare Health is here to support you in your journey. Our Members can rest easy knowing they not only have the backing of a Sharing Community that genuinely wants to see them well, but also an extensive Resource Center that delivers clinical expertise, coordinated care, and excellence in customer service.
OneShare Health plans come with free counseling insurance, free mental health plans and free therapy insurance, and a free mental health plan thanks to IBH!
Where Can I Go for More Assistance?
To get started with your MAP, access the YOU portal at you.OneShareHealth.com or just call 833-369-0909.
Or, if you'd like more information about IBH and the Behavioral Health / Member Assistance Program (MAP), please visit our website or contact our Member Support Team by calling (833) 546-4478, Monday through Friday, 8am — 6pm CST. We're ready to assist you with behavioral health, counseling, or anything else you need!

What is OneShare Health?
OneShare Health is a medical cost-sharing ministry providing a unique, affordable, ACA-exempt path to health care. OneShare Health is not insurance. Christian sharing ministries welcome and unite those who agree with our core biblical principles. With origins in the Anabaptist faith and a chaplain on staff, our Statement of Beliefs relating to life, health, and caring for others is different than other Christian ministries. Health cost sharing is one way we live out those beliefs.
Our flexible, affordable, and compassionate Programs are available to anyone who shares our Mission to encourage healthy, joyful communities. Get your free OneShare Health quote or click below, become a Member today!

"Therefore encourage one another and build one another up, just as you are doing."
I Thessalonians 5:11 (ESV)