As a Health Care Sharing Ministry, our goal is to provide our Sharing Community with excellent customer service, convenience, and transparency into the OneShare Health sharing process. And since we're not traditional insurance, we know many of our current and prospective Members may still have questions about how the sharing process works, where their Monthly Contributions go exactly, and how we're spreading compassionate care to other deserving non-profits across the country and beyond!
So, to further enhance your Member experience, we want to tell you all about OneShareBox.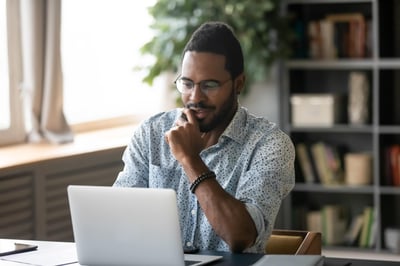 OneShareBox allows transparency into where your Monthly Contributions go, whether it's to Members in need or to our partner charities. Members can easily use OneShareBox to view their shared Contributions and personal sharing information in real time!
Why is OneShareBox great?
We've specially designed OneShareBox so Members can experience a user-friendly design, including mobile compatibility to view important resources. A simple dashboard allows you to see how your Monthly Membership Contributions are helping the community and your fellow Members, refer to important documents and tax information, and easily access valuable Member tools, all in one place!
How do I access my personal OneShareBox?
You can always access your OneShareBox via the OneSource Member Portal, or by your computer, phone, or tablet at OneShareHealth.com! All you have to do is locate the "Members" tab in the top navigation, then click on "OneShareBox" to sign in! It's that easy.
Keep in mind that before your first visit, you'll need to create an account, and it's important to use the same email that's tied to your OneShare Membership. If you can't recall which email address you used when you enrolled, reach out to Member Support at (855) 699-1274, Monday through Friday, 8am — 6pm CST!
Here are few more key reminders about OneShare Health's sharing process:
Sharing sets OneShare Health apart from traditional health care, and your personalized OneShareBox dashboard provides clear visibility to your sharing activity. The featured numbers show a summary of

how much you have contributed into our OneShare Member Network,

the portion of that amount that has been shared with charities, and
the remainder of funds still available to share with others. And don't worry if your available funds are depleted— you're still able to submit a Sharing Request!


Your Contributions are often shared with fellow Members of OneShare Health as well as our partner charities, and you may view a showcase of your sharing activity and a comprehensive breakdown of everything you've shared. You can even view each active Sharing Request— as well as each previous Sharing Request— you've made along with how many OneShare Members contributed to your medical expense.
Access Tax information and Health Coverage Exemption forms at the bottom of your dashboard. You can sort by year and easily view all the necessary information needed during tax season!

Please note:

you can also check your state's guidelines for more details regarding taxes.
What Else Can I Access in OneShareBox?
If you're looking to utilize some of our other helpful Member Resources, such as the First Health® Provider Search, and our Membership Discount Services1.
Once again, you can access your OneShareBox on any device to see your numbers on-the-go. And if you still have questions about OneShareBox, feel free to reach out to the Member Support Team for guidance! We've also provided links to our Knowledge Base, homepage, and the OneShare Health Blog, where we answer questions to the most relevant health sharing FAQs!

Join our Christian health share today and enjoy an unparalleled Member experience!
Our Members write OneShare Health reviews because they want others to know we are a Health Care Sharing Ministry that truly values its Sharing Family. Christian health ministries like OneShare offer an ACA-exempt path to health and well-being for individuals and families who believe in compassionate care and agree to our Statement of Beliefs. If you've been looking into health sharing ministries lately, know that OneShare is here to serve you and your loved ones the way Jesus intended. Join our Family today.

"A friend loves at all times, and a brother is born for adversity."
Proverbs 17:17 (ESV)

First Health® is a brand name of First Health Group Corp., an indirect wholly owned subsidiary of Aetna, Inc.
1Prescription Discount Programs are not owned or operated by OneShare Health, but made available to Members by Careington and/or Clever Health™, depending on the Program or state in which the Member is enrolled. Members in Washington state are eligible for the state's WPDP Discount Card through the Washington State HCA. Other Discount Programs for Services like Vision, Dental, Diabetic Supplies, Labs, or Hearing are not owned or operated by OneShare Health, but made available to Members by Careington in most states and in most Programs.